Entertaining
Cucumber Haze
November 25, 2015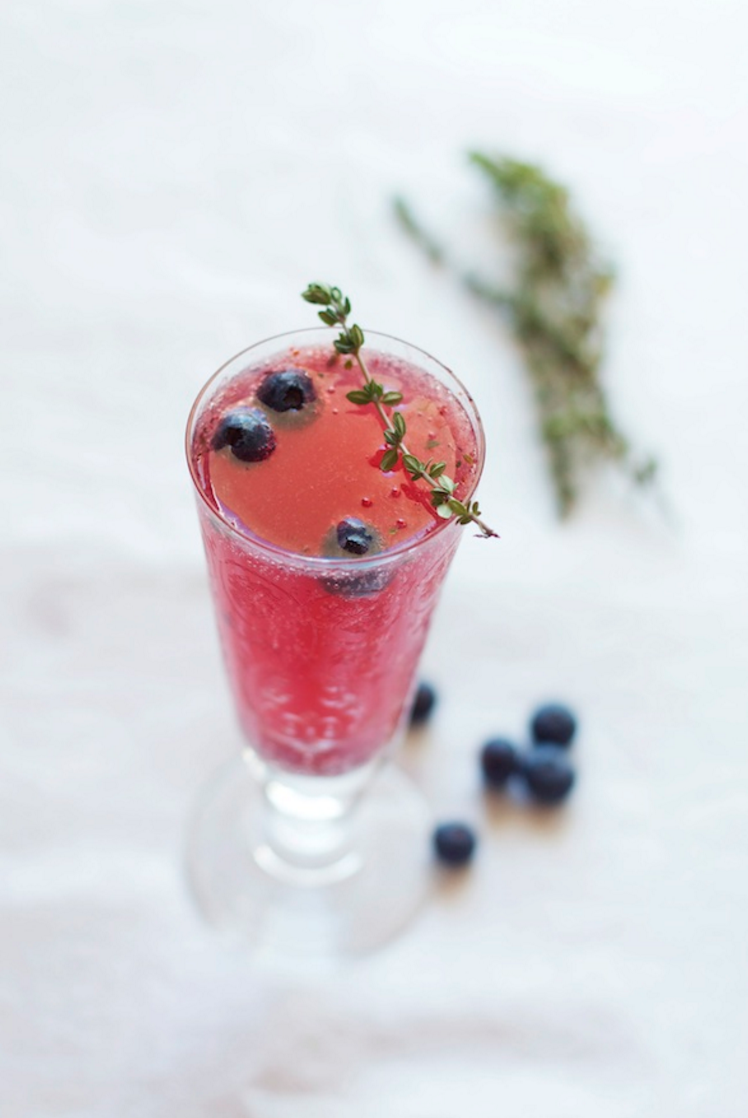 Thanksgiving is a celebration of the harvest. Thus, this week was all about getting ready for the holiday. Check out PEAR-fect Fall in our blog for the event recap. We teamed up with the Living Room on Monday, and mixologist JB demonstrated how to make Cucumber Haze, a vodka cocktail with cucumbers and a blueberry thyme simple syrup. The thyme gives this cocktail a fall touch, and pairs perfectly with the seckel pears in the arrangement.
Here is the Cucumber Haze recipe. Cheers!
Ingredients
2 Slices Muddled Cucumber
1 1/2 oz Absolut Vodka
1 oz Blueberry Thyme Simple Syrup
1/2 oz Lemon Juice
Ice
Soda Water
Rosemary Sprigs (optional)
Directions
Mix first 4 ingredients.
Pour over ice.
Top with soda water.
Garnish with fresh thyme.
Enjoy!