Flowers
PEAR-fect Fall
November 24, 2015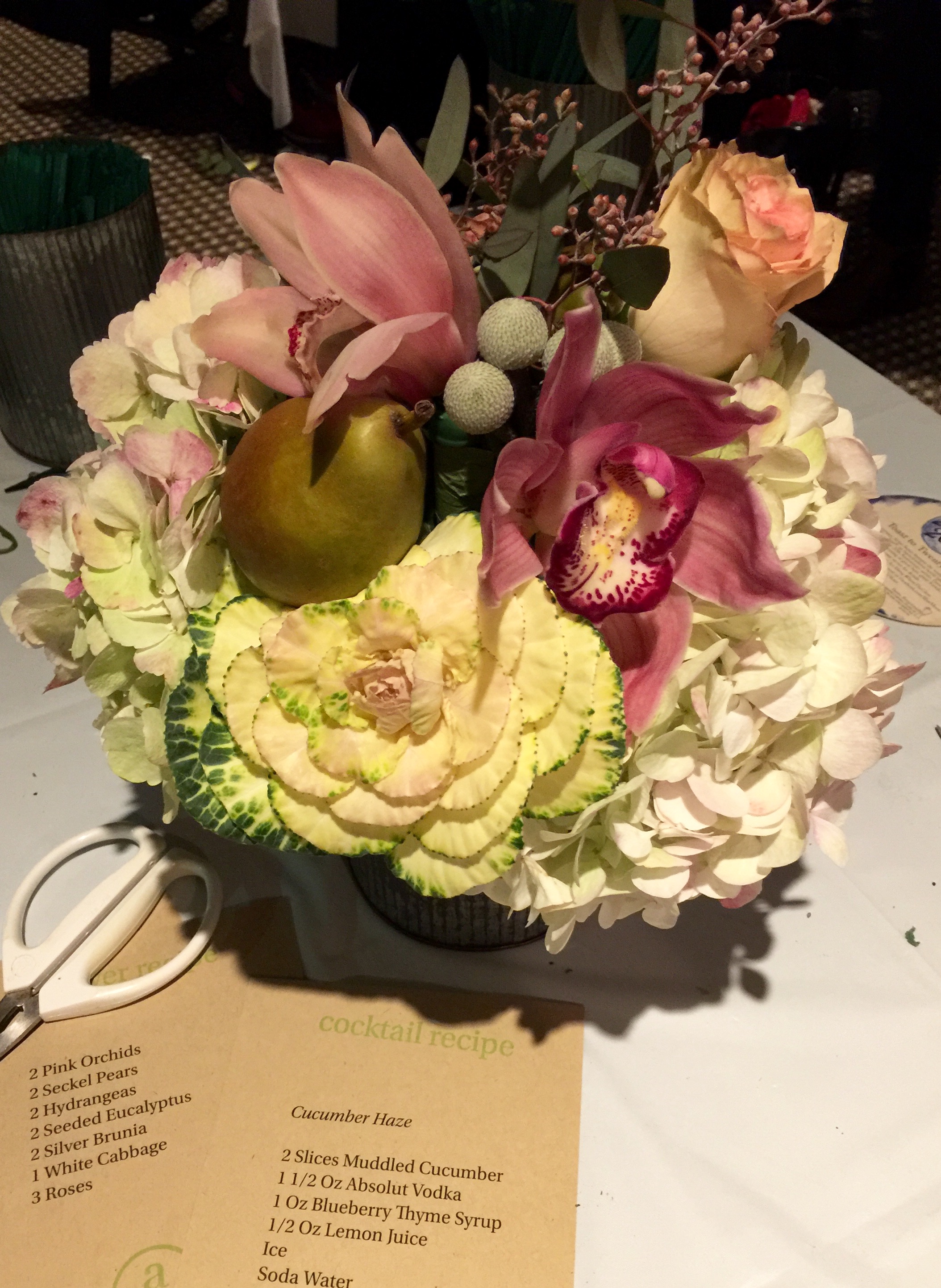 This week we teamed up with the Living Room in the North End for a special pre-Thanksgiving event. JB from the Living Room taught us how to make a delicious vodka cocktail called Cucumber Haze. Since Thanksgiving celebrates the harvest, we decided to create an arrangement featuring seasonal produce.
Alice walked us through how to introduce fruit into an arrangement. The pears added a delightful touch, and the arrangement looked beautiful on our Thanksgiving table!
Check out the flower recipe below!
Ingredients
2 Pink Orchids
2 Seckel Pears
2 Hydrangeas
2 Seeded Eucalyptus
2 Silver Brunia
1 White Cabbage
3 Roses
Directions
Soak your oasis in water until it is fully hydrated, then push it into your vase.
Carefully insert a stick into the base of each pear to create a stem. Set pears aside for later.
Start building a base for your arrangement with the hydrangeas.
Place stems of pink orchids, silver brunia, white cabbage, and roses.
Add accents of eucalyptus and pears.
Come to an event to learn more about flower arranging with foam!