Flowers
A Floral Expert Spills Her Go-To Tricks for Autumn Floral Arrangements
September 2, 2020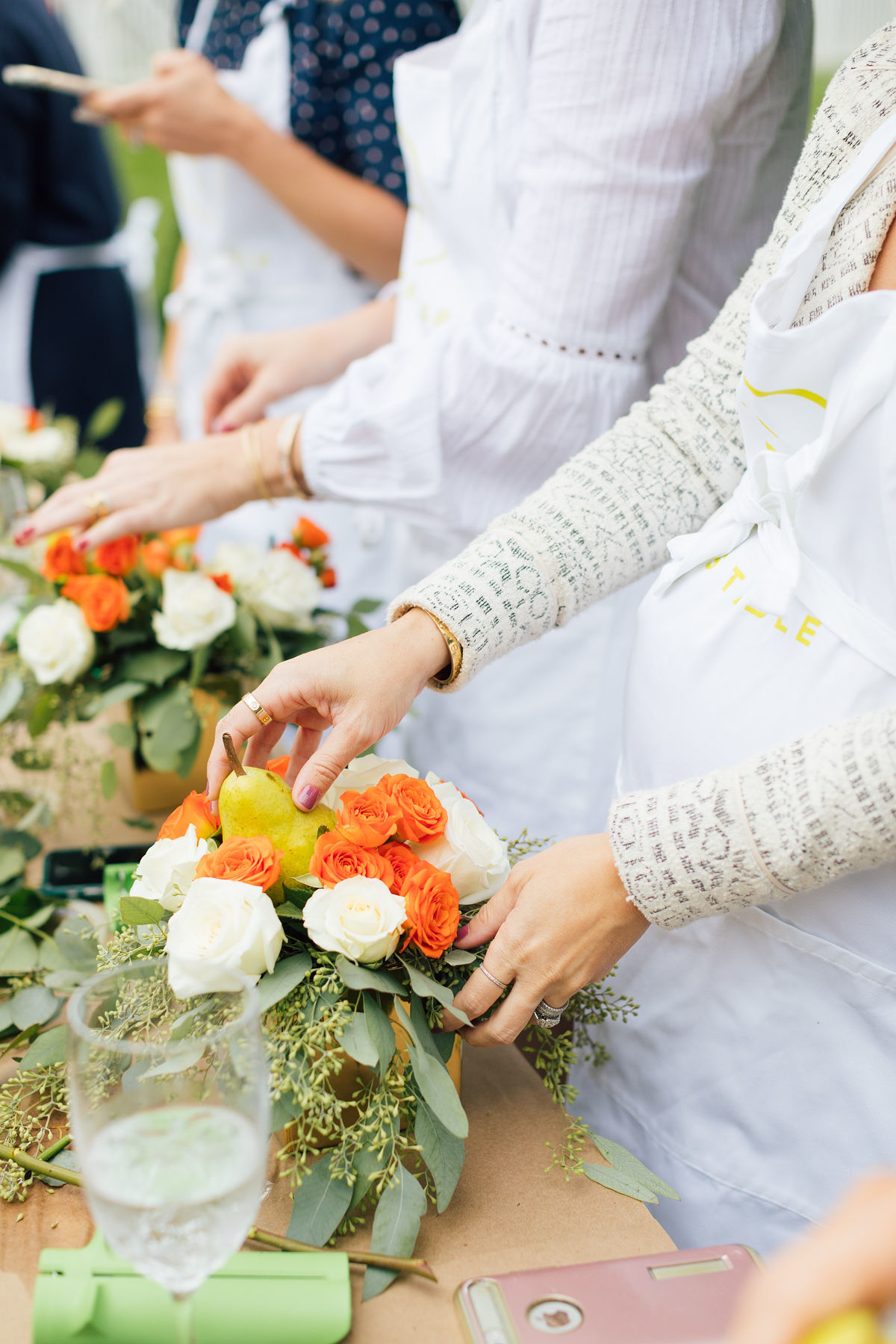 Pulling off a professional looking flower arrangement might seem intimidating. And yet? it's really not. Give the tiniest though to color, composition, and care and you'll be halfway there.

From dinner plate dahlias, to award-winning sunflowers, fall is chock-a-block full of some of the best flowers that deserve all of the show-time they can get. So, today we're sharing a few easy tweaks anyone can make to next-level their autumnal arrangement game.
Time To Shine
Let's be real, when we head to the store, we're all looking to pick out the brightest of the bunch, however, it's important to remember that we want the flowers to have their moment at home, rather than in the store. Knowing when each flower's designated time to shine is, is key.
Many fall flowers, especially sunflowers have a tendency to curl inwards when they've been freshly picked. Many shoppers avoid these blooms simply because they assume they've gone bad or don't like that they're not as open up. Well we're letting you in on a secret, they're wrong. Place the flowers in a patch of sunshine in your kitchen window and they'll open up right up.
It's the opposite story for dahlias. If you're lucky enough to grow your own, wait to pick them until the majority of flowers are in full bloom, once picked the buds won't open. Arrangements don't have to be picture-perfect, especially in the fall when farmstand fresh arrangements are much more in style. So, add those leftover buds in at the end as textural elements and you'll be good to go.
Kookytown Colors
Oranges, blues, purples and greens all in one arrangement, welcome to Clash City. There are very (and we mean very) few occasions in life where purposefully opting for over-the-top, dip-dyed hues is okay. Fall flowers are full of strong colors, and while we love them, they're not all meant for each other.

While there are no hard and fast rules, three is an easy number to stick with when it comes to picking out blooms. Aim to choose three colors that would neighbor each other on a color wheel - think white, pink, and purple or orange, red and yellow.
Leaving On All The Leaves
We're all about fall foliage (have you checked out The Vermont Collection?!), but if there's one rule to long lasting flowers you should take away, it's that the foliage should stay on the trees and out of the water. Underwater, leaves rot quickly and welcome bacteria to your vase, leading to sad and wilting flowers. Even the greenery you use to create your base needs to be plucked clean along the stem.
A Sweet Farewell
Blooms may come and go (sadly), but a bouquet of dried flowers, made easily (brown thumbs rejoice!) and inexpensively by hand, will carry you through the autumn months and beyond. Simply pick up a small selection in a color combo you love. If you're all about those moody blues, opt for hydrangeas, larkspur, lavender, eucalyptus, of if shiny bright, yellow is more your style pick out billy balls, thistle, yarrow, and sunflowers. The result is an arrangement that's rustic, unique and