Entertaining
White Peach Margaritas
March 29, 2016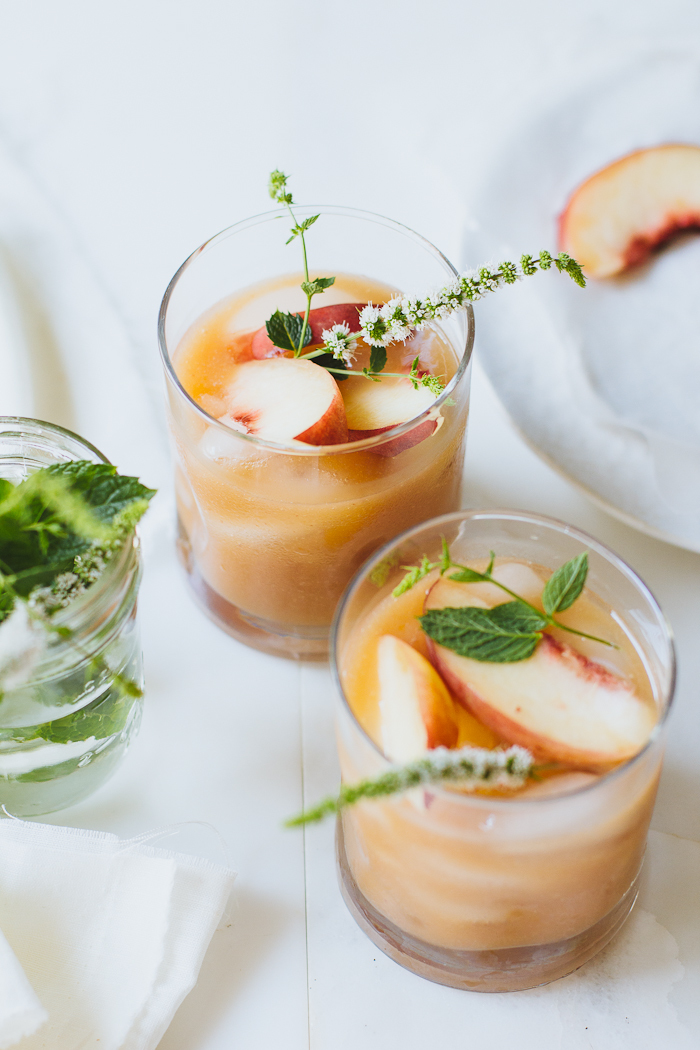 While the weather in Boston may continue to tease us, we're hoping this gorgeous weather is here to stay!
If you're lucky enough to be able to get outside and enjoy the sunshine, few things say "springtime is here!" like a margarita. There are so many great fruit flavors that you can play with when coming up with your recipe - we're all about peach right now. While it's not quite peach season yet, you'll most likely be able to find peaches of any variety at your local grocery store.
Thanks to The Clever Carrot for this recipe. We love adding a sugar rim to our glasses and the flowers add a perfect Alice's Table touch. Cheers!
Ingredients
3 ripe white peaches
3 tbsp Patron Silver
1 tbsp triple sec
Juice of 1 lemon
1.5 tbsp honey
Mint and edible flowers for garnish
Directions
Chop your peaches. If you're planning ahead, freeze the slices on parchment paper to make a cool, slushy drink!
Blend 2/3 of your peaches with Patron, triple sec, lemon juice, and honey until it's smooth. You may need to add a little water, or strain your mixture if it won't smooth out. Taste and adjust according to your taste.
Fill two glasses with ice - pour your blended margarita over the ice and stir.
Garnish with peach wedges, mint, and flowers. Enjoy!