Weddings
The 5 Questions Every Bride Should Ask Their Musician
June 8, 2018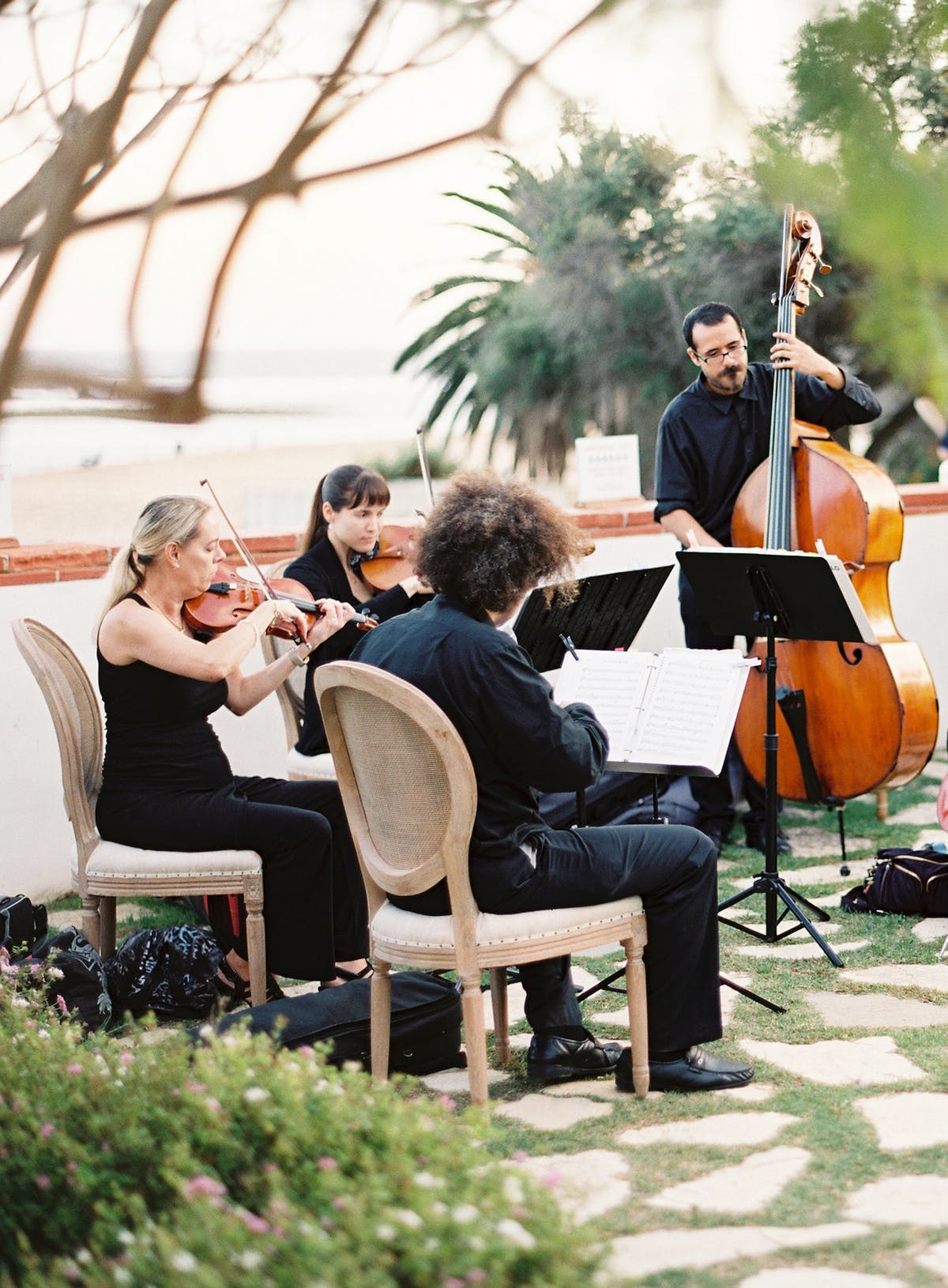 The music can make or break a party, and let's be real, there is a stark difference between The Cha Cha Slide and Sinatra, and your wedding is not the day to find that out. Meaning when it comes time to choose a musician, there are some key questions to ask before signing the dotted line. We asked our Founder and CEO, Alice, (whose already approaching her one year anniversary - what?!) the questions she asked her musical guests and what answers you should hope to hear.
Does the band bring the sound equipment?
"I didn't do a final check on this until about a week before my wedding. I came to find out that we didn't have enough sound equipment, since most of what the venue had would be used at the ceremony. The last thing you want to be on your wedding day is the sound technician, so do a double, or even triple check, with your musician and venue to make sure you have more than enough equipment."

Pro tip: You'll also want to have an idea of what the equipment will look like. If it's particularly unsightly, you can use draping or florals to hide it.
What songs do you offer? What if we want songs not on your list?
"Ask this question as early as possible in your planning process. If you're opting for a band, like I did, they have a certain number of songs they will learn for you party. Determine your non-negotiable songs first, and then select what other music you want to hear. You never want to get a few weeks out and realize your first dance song is out of the question."

How many breaks does the band take?
"The last thing you need is for everyone to finally be on the dance floor busting a move, when the band decides to take a break, and kills the vibe. Determine with your musical guest ahead of time when they will be taking breaks, so you can effortlessly plan it into the evening.

You'll also want to ask what happens during those breaks. Does the musician have a set list of tunes they'll let play? Are you able to select the music? Those details are really important."
Are there any up-charges I should be aware of?
"Somehow, no matter how many times you check, there's always some part of the wedding that costs more than you expected. Feel comfortable telling your musician what your budget is and that you cannot go over it, no matter what. It's a good stepping stone to make sure any up-charges that can occur are laid out ahead of time, so there are no surprises when the deposit is due."
Is there anything we need to provide the musicians (food, water etc.)?
"On the day of your wedding you should be out on the dance floor living life. So it's important to check in with musicians, pre-wedding, on what they need. While their job is literally the life of the party, they are working hard to make sure you're having the best time possible. Determine who their point of contact for the day is, so if they need more water or a snack during their break, they know where to find it and don't need to bother you."