Weddings
5 Women-Owned Companies Changing The Wedding Game
April 17, 2019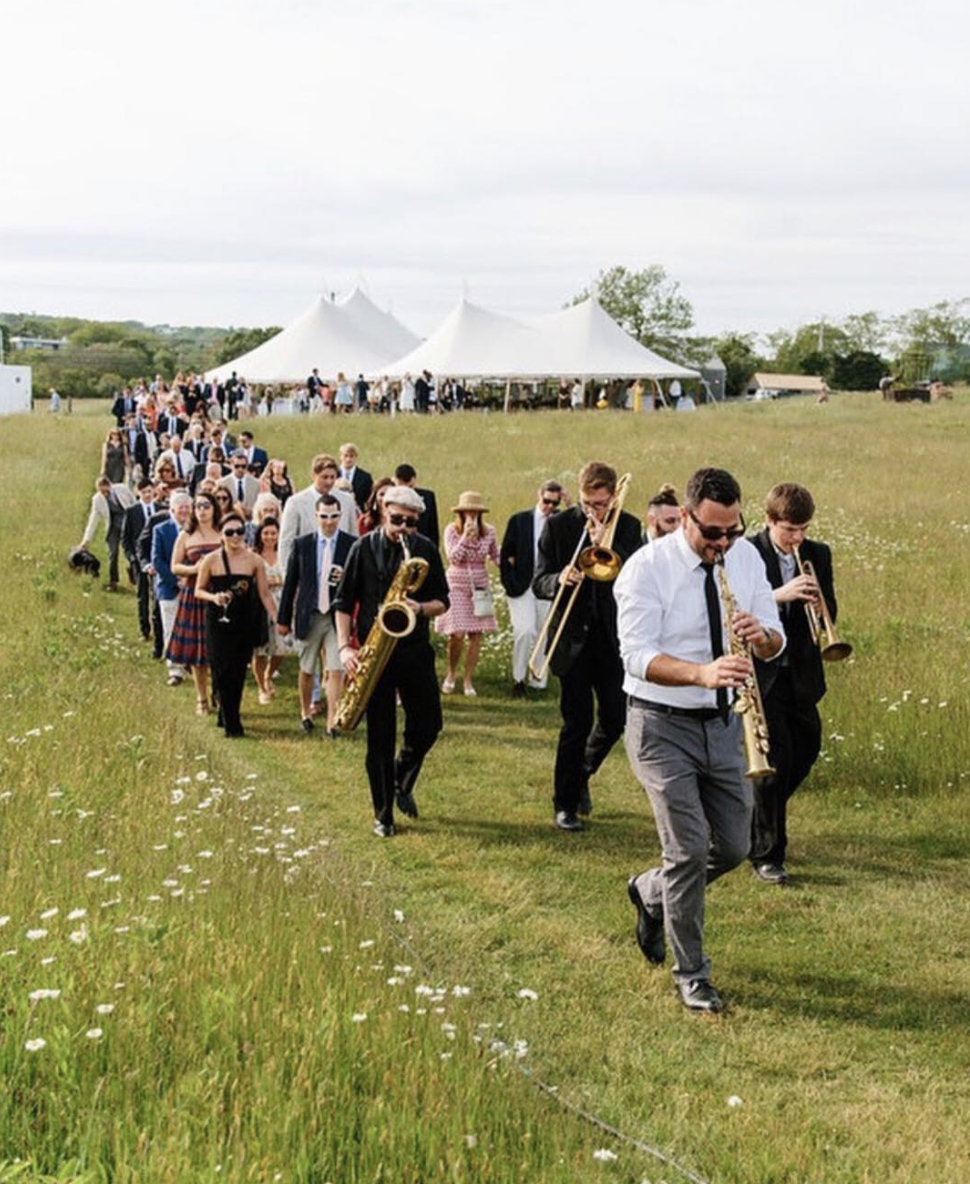 In such a woman-centric industry, it's not hard to find amazing women at every step of the wedding planning process: designing the dress, producing the event, creating the menu, taking the photos, and bustling the bride's gown on the day-of.
And here at Alice's Table we're always on the lookout for movers, shakers, and rule-breakers in the wedding world, so it's no surprise that we were immediately obsessed upon discovering these 5 women-owned companies. Together their changing the wedding game for the better and making us say, yet again, why didn't we think of that?
Mayflower Venues
Meet the Airbnb of wedding venues. Mayflower Venue's online platform allows you to discover nontraditional venues available to book in just one-click. Not to mention, their selection of venues includes some of the most stunning estates, barns, orchards, and gardens, you've ever seen.
Gone are the days of venues skirting around prices, and booking tours weeks out, couples can see upfront pricing, availability, and amenities in one place. Plus, once you pick your venue, you're provided specific online tools to plan and even coordinate your own preferred vendors (or you can easily pick from their professionally curated vendor list).
Trumpet & Horn
If Lady Gaga's pink sapphire engagement ring suddenly has you rethinking your dream ring, you're not alone. More brides are ditching traditional diamonds and gold bands for unique and vintage rings that reflect their own personal styles. And, lucky for you, you don't need to look hard. California-based company Trumpet & Horn has curated an unbelievable selection of vintage engagement rings and antique jewelry for the modern, one-of-a-kind woman. From art-deco to gorgeous diamonds + gems, everything is seriously jaw-dropping. Plus, if you're looking to upgrade that vintage ring into a modern masterpiece, their jewelers will work with you to design the ring of your dreams.
Table + Teaspooon
If you're totally design-minded, but you can't tell a salad plate from a saucer and the thought of designing a table for your reception may wake you up in a cold sweat, we're hear to say, there's finally an answer.. Enter Table + Teaspoon, a tabletop company that provides perfectly curated plates, glassware, flatware, paper goods, and linens—shipped directly to you. Choose from one of their predesigned tablescapes or design you own.All you have to do is invite some friends, set the table, and ship it all back when you're done!
Joy
You've got the flash drive from your photographer, the link from your photo booth, everything from your hashtag…the list goes on. Fortunately, thanks to Joy, the answer to the age-old question, "Why can't my wedding photos all live in one place?" is here. The Joy team seamlessly combines all your wedding content into one interactive experience you can enjoy for years to come.
and last, but certainly not least...
Alice's Table
We're here to help make your DIY dreams come true on your wedding day without breaking the bank or losing your sanity in the process. Alice's Table provides assisted DIY weddings - the unique opportunity for a DIY-lover to create her chosen wedding arrangements with the assistance and assurance of a floral expert - yes, please!
We source and bring all of the necessary flowers and materials including vases, floral wire, floral tape, ribbon, clippers and rose strippers. Additionally, their floral expert sets up, cleanups and guides you through the entire design process, ensuring professional quality and a beautiful event. And by the looks of their weddings, we've thrown out all of our preconceived notions of DIY, in fact you'd never know the difference!