Weddings
Three Wow-Worthy Alice's Table Weddings
May 8, 2019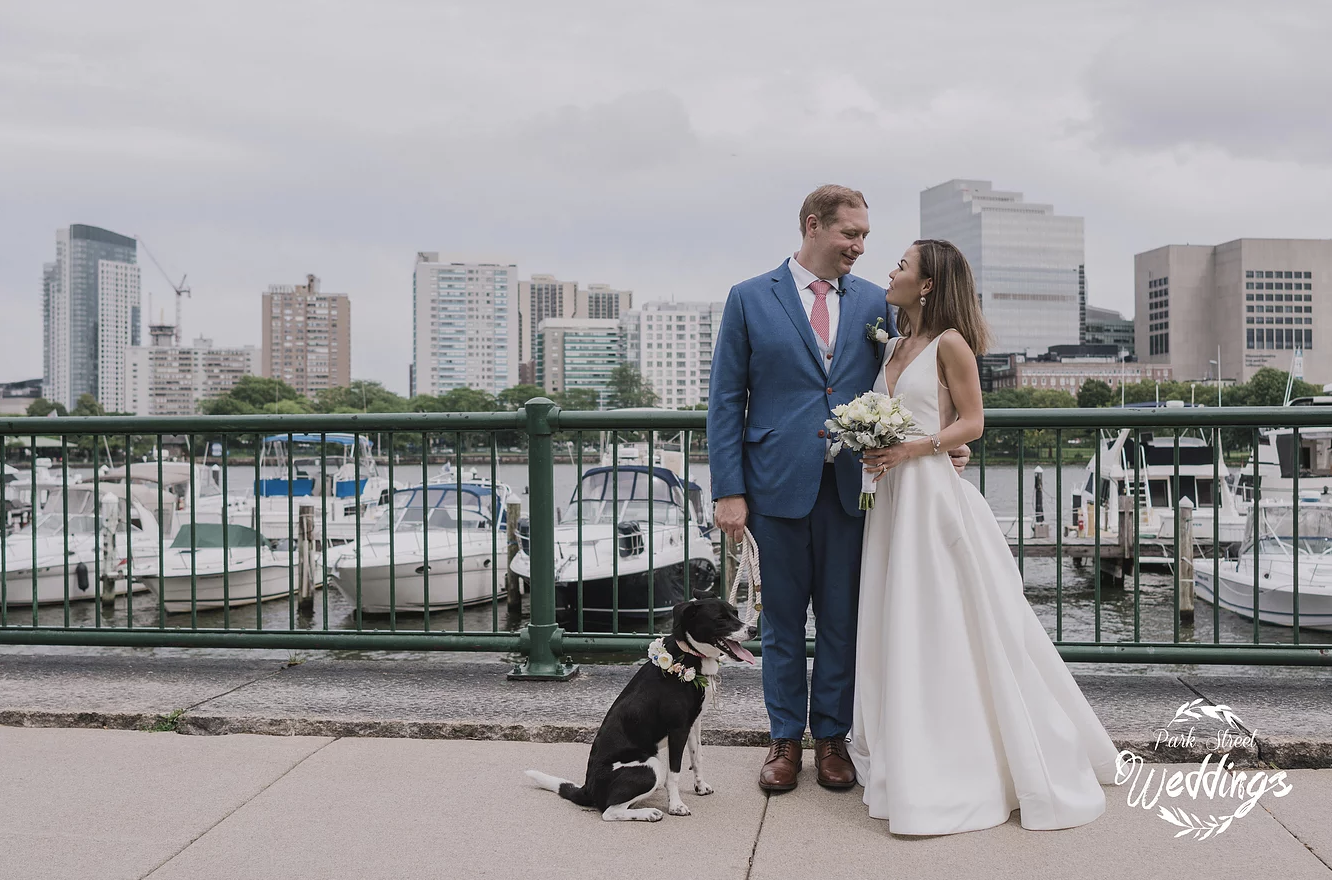 You know those butterflies you feel when you find "the one?" The way your heart raced a little bit faster, your knees grew a little bit weaker, and your smile became a little bit brighter? Well, that's how these 3 Alice's Table weddings make us feel!

We don't like to play favorites, but these flower-filled celebrations stole our hearts. From sweet and subdued florals to big and bold colors, designing the wedding flowers for these three gorgeous couples filled our days with endless joy!
Curious what an Alice's Table wedding is like? We'll host a beautiful bridal luncheon the day before your wedding where you'll make all of your chosen floral elements with your closest family and friends. You get the cost savings of a do-it-yourself wedding, but the guidance and assurance of a floral professional. Sound fun? Let's get this party started!
Indria + Jason
Location: Boston Royal Sonesta
Floral Theme: The Harper
Elements: Bouquet, Centerpieces, Flower Crown, and Pew Markers
Event Exec: Michelle Rech
Get ready to pin each and every gorgeous detail from this city-chic wedding! Indra and Jason effortlessly created a magical escape for their friends and family. Surprisingly, with the reception and ceremony taking place in the heart of the bustling city, their wedding exuded peace and calm as they enjoyed some of the most beautiful surroundings Boston has to offer. From the luxe satin ribbon wrapped around the bride's bouquet to their sweet little sidekick and his flower crown, we absolutely loved being a part of their special day!
Photography: Park Street Weddings
Jon and Brianna
Location: Blissful Meadows Golf Club
Floral Theme: The Harper
Elements: Bouquets, Boutineers, Corsages, and Centerpieces
Event Exec: Alison O'Brien
With hues of white, cream, green, and hints of purple, this rustic farm (complete with the most beautiful meadow backdrop) transformed into a soft, whimsical and romantic garden wedding. Brianna knew from the beginning that she wanted greenery to play a large part in her florals. So, we carefully designed a beautiful palette that featured the rich green of seeded eucalyptus and the more subdued silvery hues of dusty miller. When mixed with the soft surroundings of the meadow and the strong wood textures in the reception hall, we can't help but wish this wedding was our own!
Photography: About Time Photography

Meegan & Dave
Location: Sharksmouth Estate
Floral Theme: Custom
Elements: Bouquets, Boutineers, Corsages, and Centerpieces
Event Exec: Jessica Sacardo
Our love affair with this wedding all started with the location, picturesque Manchester-By-The-Sea. Then came the stunning florals. Meagan opted for a custom arrangement that had a fresh take on fall. So, we worked to combine roses, calla lilies, hypericum berries and white accents to design a bouquet that was as much rich in color as it was sweet. The table centerpieces played of the bride's arrangement and added an amazing wow-factor when contrasted against the white pumpkins and natural wood aesthetic. It's safe to say that we were totally and completely smitten!
Meegan and her bridal party kicked off the wedding weekend with a mimosa toast and the most picturesque floral arranging brunch. Situated on the balcony of the wedding venue, the bridal party worked to design all of the wedding florals in tandem while overlooking the harbor. Exec Jessica effortlessly guided the group through the process, and made sure that the arrangements we're picture-perfect before the group headed off to get ready for that evening's festivities.
Photography: Samantha Melanson
Wedding bells in your future? Learn more about our Assisted DIY Weddings here, we would be honored to help you design your florals for your special day!