Entertaining
Sweet Honey Rose
March 16, 2018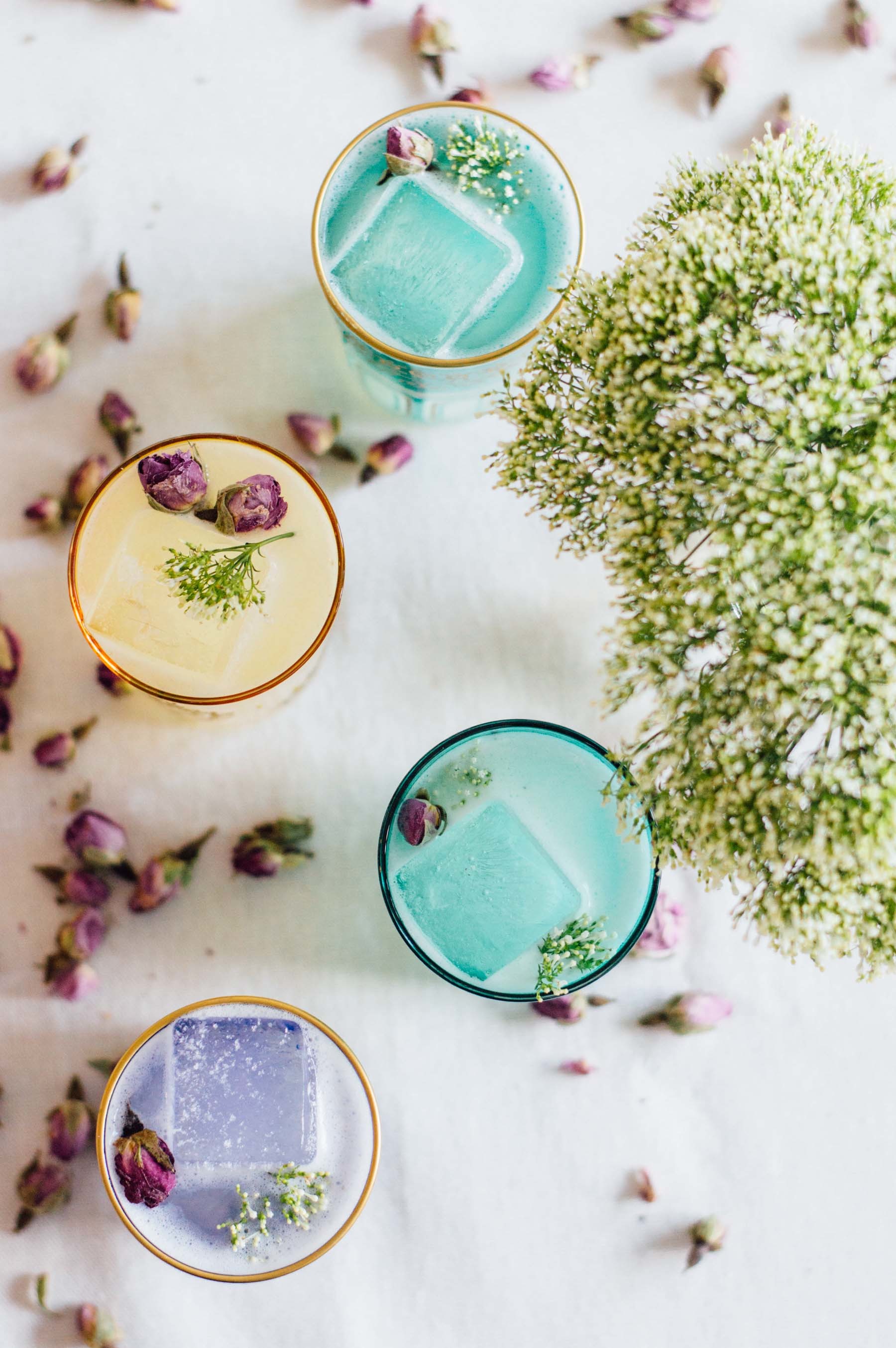 It's almost the weekend and I can barely contain my excitement. I really needed this weekend - who's with me? I also really needed one of these Sweet Honey Rose cocktails. They're sweet, SO floral, and downright tasty.

The start of spring has me wanting EVERYTHING floral. Like floral desserts, floral cocktails, floral snacks...the list goes on. It may still be near freezing temps here in Boston, but the first day of Spring has come and gone and it means that warmer weather is hopefully on the horizon.
If it could just be floral everything all the time, I'd be happy. I'd fill my room with freshly cut flowers, I'd have floral recipes on deck each week - it might be a bit of overkill, but I'd welcome it with open arms.
While that may be entirely over the top, I DO have a floral cocktail for you to enjoy this weekend! It's got honey, botanical gin, and fresh rose buds - just to name a few ingredients. And it's easy to make, to boot! All you have to do is shake everything up in a tumbler and pour it over ice. Talk about an easy cocktail, right?
Sweet Honey Rose Cocktail
Impress your guests with a new floral cocktail - try this Sweet Honey Rose cocktail recipe in just three easy steps.
Ingredients
3 parts fresh grapefruit juice
1 part botanical gin
1 part elderflower liqueur
1 part honey
1 part rose water
1 tablespoon rose buds
Instructions
1. Add grapefruit juice, gin, honey, elderflower, and rose water to tumbler. Add ice and shake for 10 seconds.
2. Strain into glass and add ice.
3. Garnish with rose buds.
What do you have planned for this weekend's menu? Anything special? Or...dare I say, floral?
Written by: Gabi Valladares of By Gabriella