Entertaining
Simple Fall Tablescape under $50
October 11, 2017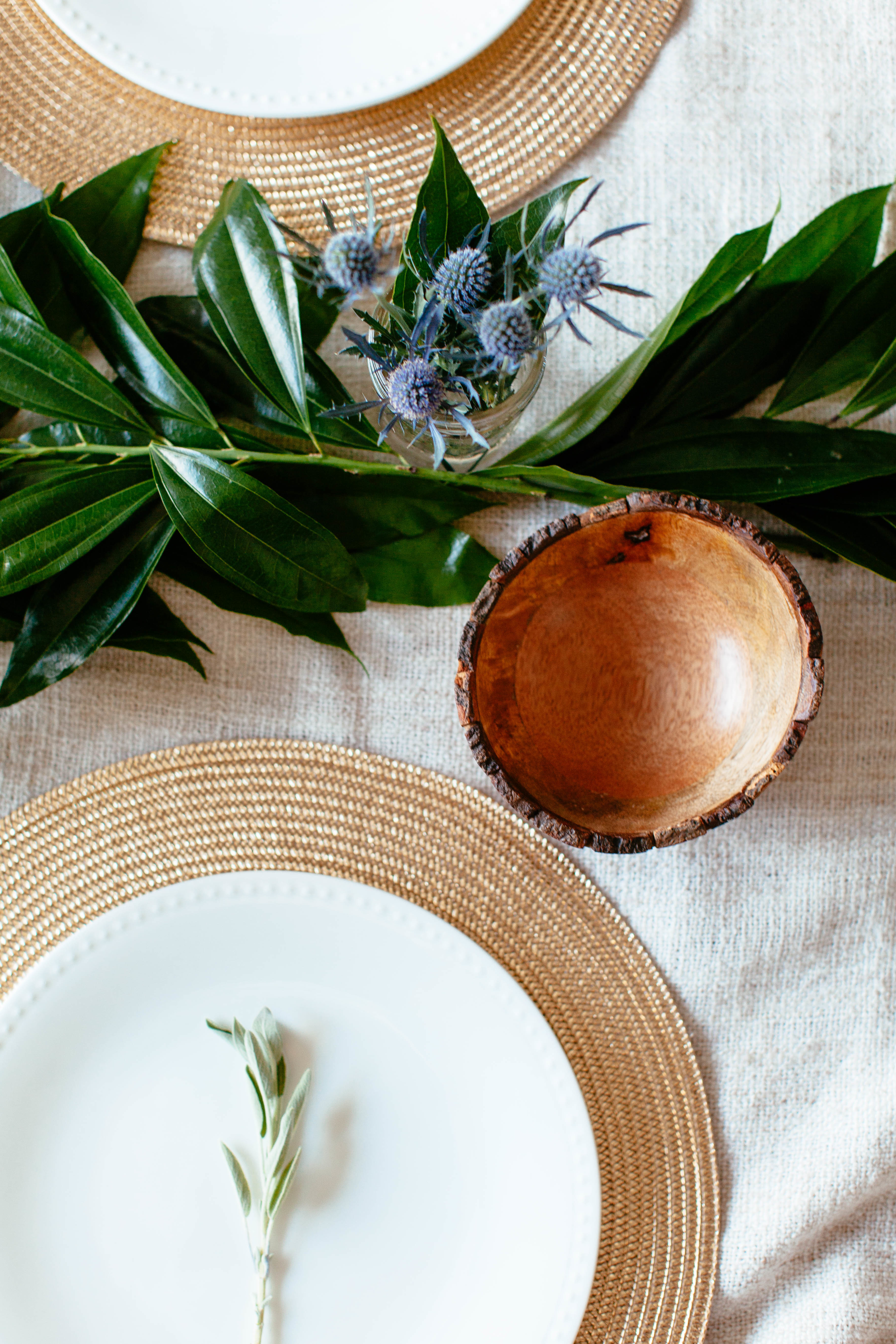 No matter what the weather's doing, it's officially fall and we are so excited. We teamed up with our blogger gal pal, Gabi Valladares of By Gabriella, to bring you a fall tablescape. Scratch that, an affordable fall tablescape.
"I love simple. I like simple in nearly all aspects of my life - from the décor in my home to the meals I'm cooking, I just love simplicity. I wouldn't say that I'm a total minimalist, though, because there sure is some clutter at home I can't seem to shake. But other than that, simplicity all the way."
"I brought that same style to this fall tablescape, not only because I enjoy simplicity, but because I also enjoy not spending a fortune to make a table beautiful. I think that a tablescape can truly be lovely with just a few cohesive pieces."
"In fact, I really love celebrating fall, but not in an overt way. I don't love the themed Thanksgiving napkins or the foliage runners, instead I focus on texture and adding in some deep green colors."
Want to create your own fall tablescape under $50? Here's some inspiration:
Use what you have
"The best way to save money on your fall tablescape is to use what you have! Makes sense, right? If you have a tablecloth on hand or perhaps some fabric napkins from a previous event or holiday, use them! You definitely don't need to start from scratch."
Incorporate textures
"I love incorporating textures in my tablescapes. In fact, see that 'tablecloth' over there? It's actually a blanket from IKEA! Sounds weird, I know...but did you realize before I told you? I'm guessing my guests wouldn't either! Well - unless they get cold, then all bets are off."
"I also went with a small speckled platter and an imperfect wooden bowl for side dishes and other dinner accoutrements. Let me tell you, stores like T.J. Maxx and HomeGoods are perfect for affordable tablescapes. I found nearly everything there! Including those texture gold place mats - what a find."
Decorate with greenery
"I know. Alice's Table is all about beautiful blooms. But it's also all about showing off your own style and the blooms or greenery that you like, too. Perhaps with a bit of a seasonal twist. When it comes to me, I love letting the greenery shine (and also keeping my budget under $50! Can you blame me?). So, I grabbed some affordable greenery right from the grocery store nearby and layered it in a line down the center of my table."
"I used that as the 'centerpiece' of sorts, with some funky Blue Sea Holly (also from the grocery store!) layered in glass jars that I had lying around. Here, I used what I already had and kept it simple and affordable. I only needed one bunch of greens and one of the Holly. Then I stacked some plates on the place mats and added a sprig of sage. There's something about sage that screams fall. Aren't you also craving some sage butter pasta now or is that just me? Either way, sage is cheap and serves as the perfect little plate decoration for fall."
"Overall, setting up the table only took about 15 minutes - and that's including cutting the flowers and greenery down! Talk about efficient AND affordable."