Entertaining
Holiday Gift Wrapping with Eucalyptus
December 8, 2017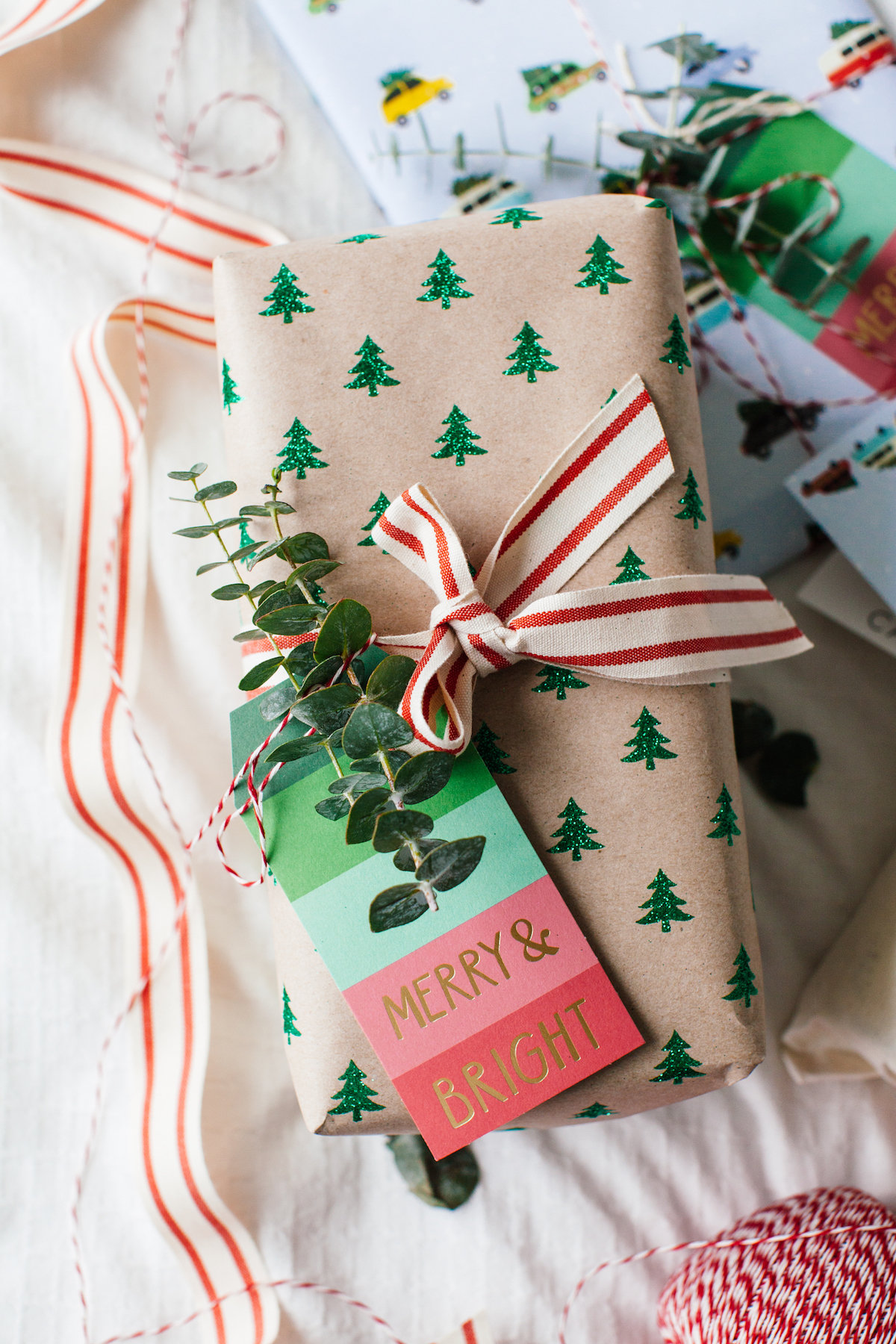 Is everyone else as excited for the holidays as we are? We can't see you raising your hands, but we're pretty sure you are. It's such a magical time of year, isn't it? Cozy nights in with predictable Hallmark holiday films, tacky sweater parties with friends, and lots and lots of holiday treats to indulge in. It also gives us another excuse to work greenery into the season - and this time, our friend Gabi Valladares of By Gabriella is wrapping her holiday gifts with fresh eucalyptus!
"I typically like to shop local. I love supporting my fellow entrepreneurs in keeping those darling local shops going. Yet - I have such a hard time finding wrapping paper! I'm so particular, so it might just be me, but finding the "perfect" wrapping supplies is like a scavenger hunt each and every time."
"And yet, every year, Paper Source just gets me. Remember this gift wrapping post? Also with greenery - can you sense a trend here? Anyways, back to Paper Source. They stock the sweetest holiday gift wrapping materials; I really need to rein it in every time I'm in there. I could spend well over $100 on gift wrapping materials alone! It's a problem, I know."
"For the past few years I've found the perfect wrapping supplies right at Paper Source, and this year is no different. You can see last year it was all about neutrals and simple patterns, but I went ALL out this year."
"I opted for bright colors, cute patterns, some mix-and-match gift tags, and small sprigs of eucalyptus. I like that each gift will feel uniquely wrapped just because of some quick mix-and-matching and the addition of simple greenery."
"And, in a house like mine where Christmas morning is pure chaos with presents spilling out from the tree and about 12 people attempting to sit on our two medium-sized couches, I always feel strangely proud when my presents stand out from the bunch. Okay, when my holiday gift wrapping stands out...is what I meant to say. And, you simply can't beat the scent of fresh eucalyptus. It's so refreshing and mixes with the scent of the Christmas tree in such a pure holiday way. It's perfect."
We're with you, Gabi. We love seeing uniquely wrapped gifts under the tree, and this tiny car wrapping paper is calling our name, too!