Entertaining
Hibiscus Aperol Margarita
April 13, 2018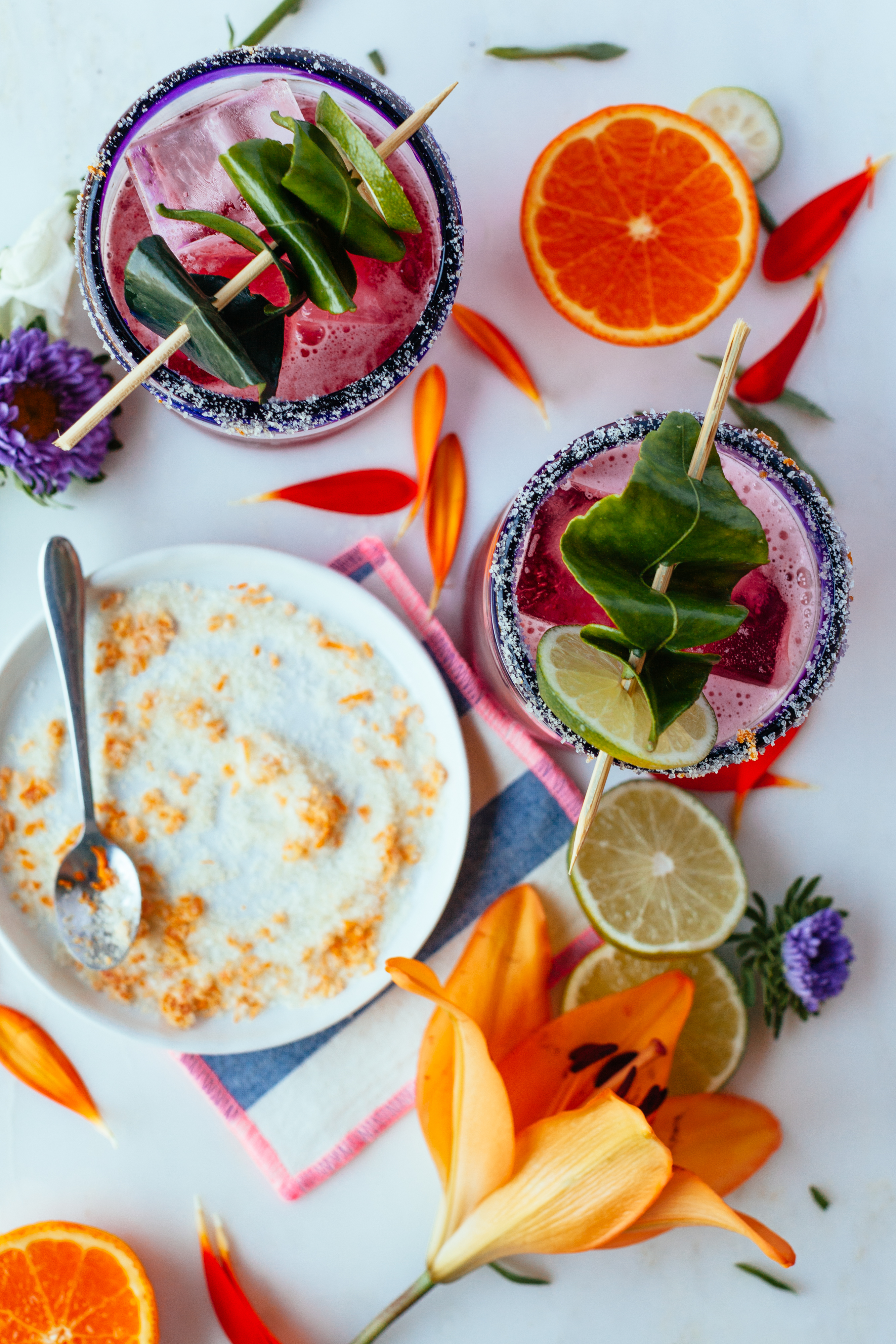 If there's one thing we'll never tire of, it's floral cocktails. It brings two of our favorite things together, as one. Can you beat that?
And, luckily, our blogger friend Gabi Valladares of By Gabriella agrees with us. So, she went ahead and created this colorful and flavorful Hibiscus Aperol Margarita. Read on to find out how to make your own!
"If I could work flowers into every little thing I create, I so would. I think they're perfect in spring and summer for bringing the outside warmth in, and in the fall and winter for keeping things bright and cheery when the outside looks positively bare."
"I know that spring is often the season when everyone starts breaking out colorful, fruity cocktails. However, I'd like to make the argument that we should be doing this all year long! What better reminder that sunny days are ahead than a bright pink margarita? Plus it uses citrus, which is at its peak in winter. It's a sign, don't you think?"
"This Hibiscus Aperol Margarita is my own little rendition of my favorite cocktail over at Octane - a sweet neighborhood café/bar. Yes, we have lots of those café/bar hybrids in Atlanta. It's the best. Anyways, they've got a divine hibiscus aperol margarita on the menu and I couldn't help but create my own version at home. I hope you'll enjoy it, too!"
Hibiscus Aperol Margarita
Ingredients
1/2 cup cooled hibiscus tea
2 ounces tequila
.5 ounce Aperol
1 ounce freshly squeezed tangerine juice
.5 ounce freshly squeezed lime juice
.5 ounce agave syrup
3 makrut lime leafs (or use mint if you can't find these!)
2 lime wheels
Directions
Add tea, tequila, Aperol, citrus juices, agave, and 1 lime leaf in a tumbler.
Add ice and shake vigorously for 20 seconds.
Pour into glass and add ice.
Garnish with lime wheel and lime leafs.
"You may want to note that this recipe makes two Hibiscus Aperol Margaritas, so you may want to invite a friend over. Or, alternatively, enjoy both for yourself! I wouldn't blame you one bit."
"And, if you really want to get fancy - here's a quick recipe for homemade citrus salt to add to the rim of your glass."
Citrus Salt
Ingredients
Zest from 1/2 of a tangerine
.5 ounce salt
Directions
Zest your tangerine and add it to your salt.
Mix until combined.
Rim your glass with lime juice and dip in citrus salt.