Entertaining
Grapefruit Rosemary Fizz
February 10, 2017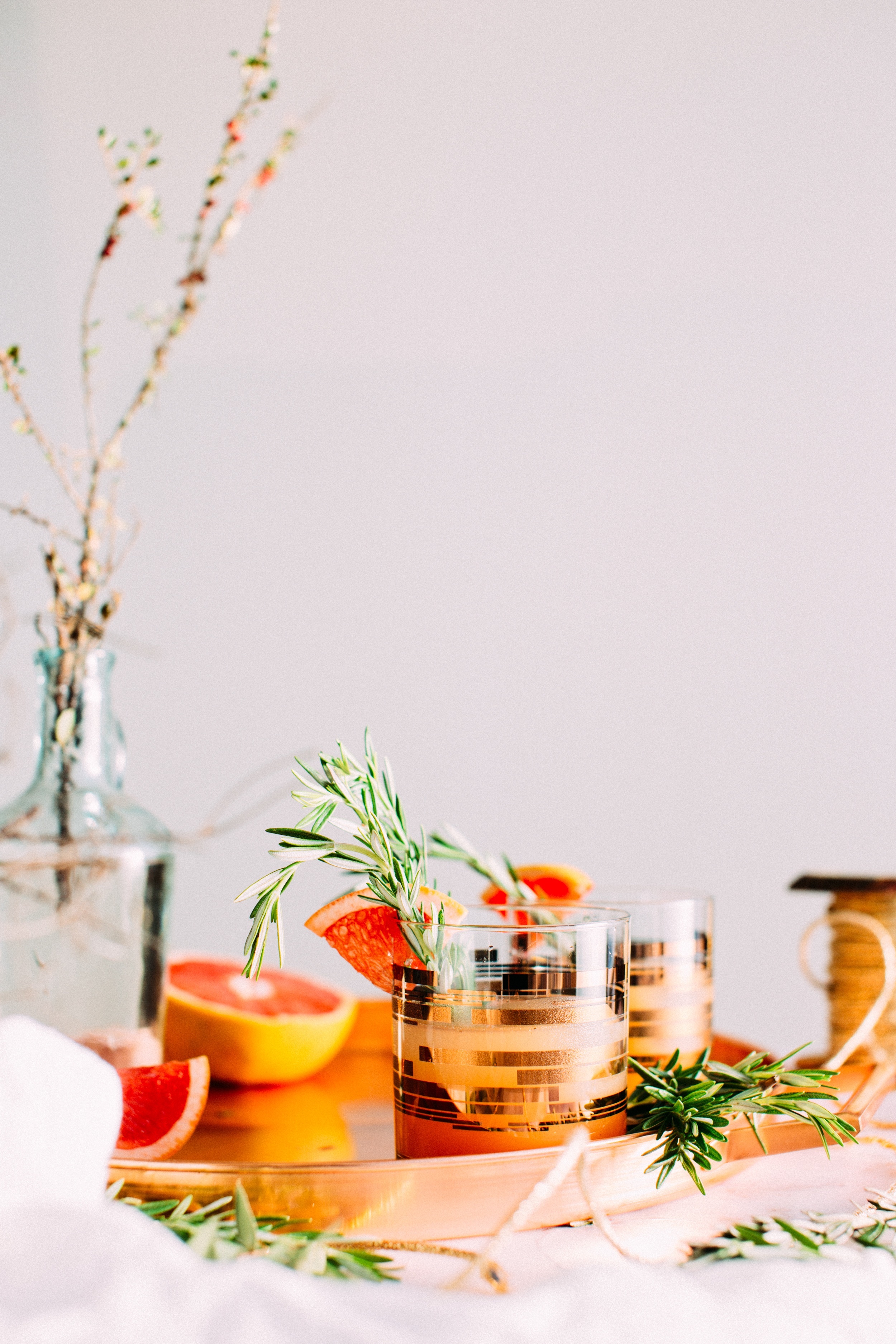 In the wintertime, we love mixing citrus-inspired cocktails. These light and refreshing cocktails are a perfect reminder of warmer temperatures! This Grapefruit Rosemary Fizz makes a great drink for girls night or Sunday brunch. We love the subtle fizz paired with the hearty herb and light summertime fruit.
While this cocktail does require a little extra time to whip up, the rosemary-infused simple syrup is worth it. Often known to be a stronger herb, rosemary can elevate any accompanying flavor when lightly used. Since you're at it, we suggest making extra rosemary-infused simple syrup and storing it for later!
Our favorite thing about this cocktail? It's fruity, but not too fruity - if you know what we mean! This cocktail slides right in between bitter and sweet, ensuring it will entertain any guest's palate -- the perfect go to recipe!
Ingredients
3/4 cup of water
3/4 cup of sugar
8 sprigs of fresh rosemary
4 ounces of gin
5 ounces fresh squeezed grapefruit juice
Tonic water
Ice
Directions
To create your rosemary simple syrup, combine the water and sugar into a sauce pan over medium-high heat, stirring frequently. Once combined, add a few sprigs of fresh rosemary and continue to boil for one minute.
Remove your rosemary simple syrup from the heat and strain.
Fill a cocktail shaker halfway with ice and add in gin, grapefruit juice, and 3/4 ounce of the rosemary simple syrup. Shake well and pour into desired glasses.
Top with a splash of tonic water and garnish with a sprig of fresh rosemary. Enjoy!