Entertaining
Genius Ideas for Kid Birthday Parties
November 6, 2017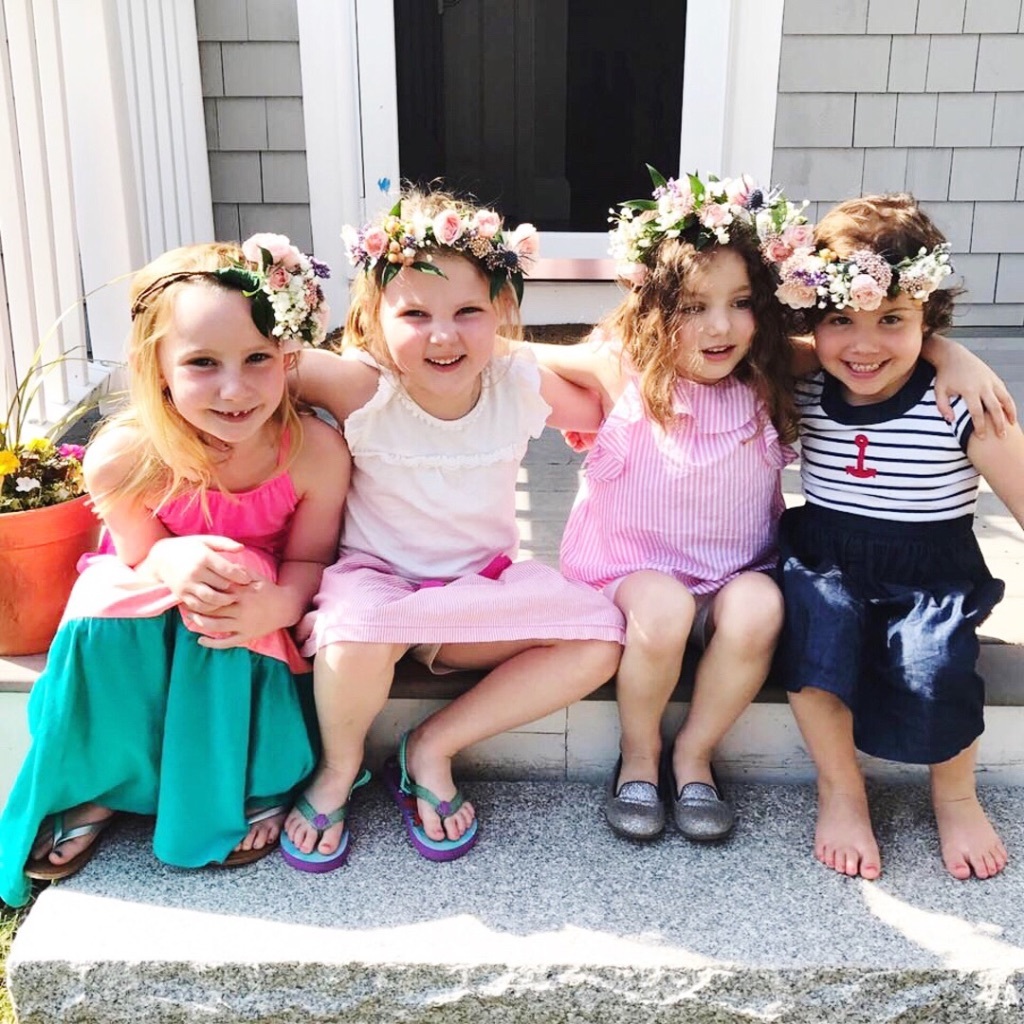 Sure you can blow up a bounce house and put out a cake, or you can next-level your kid's birthday celebration with one of these creative ideas that don't require that much more effort. From outdoor movie nights to cooking classes, these parties will guarantee that your kid and her friends will have a blast—and maybe learn something too.
Screen a Backyard Movie
All you need is a sheet, a clothesline and clothespins, and a rented projector to pull off a movie night under the stars. Hang your sheet in a spot hit by the least amount of street-lamp light and start rolling once the sun goes down. Don't worry about chairs, just let everyone chill on on a pile of sleeping bags, blankets, and pillows. Pass out bowls of popcorn and candy and you're all set.
Create Flower Crowns
We here at Alice's Table can hook you up with everything you need for your little flower children to create wearable pieces of art. One of our Execs (they're based all over the country) will come to your party bearing flowers, wire, ribbon, and help the birthday partiers twist up crowns fit for a fairy princess (or prince!).
Set Up a Photo Booth
They're all the rage at weddings, but photo booths are fun for snap-happy kiddos too (you know how much they love looking at pictures of themselves on your phone). You can set up your own with a camera, clicker, and box of funny props from feather boas to oversize glasses, but services like Smilebooth streamline the process.
Arrange an Art-y Party
Play to the budding Picassos in your life with an art bonanza! Set out crayons, colored pencils, and coloring books; chalk for driveway and sidewalk drawing; and finger paint and mini easels. If you think the arteests might need inspiration, print off pictures of famous art types (abstract, landscape, pop-art) and arrange bowls of fruit for still lifes and teddy bears for models.
Book a Cooking Class
Kids can cook! Seriously! They love getting a little messy and chowing down on their creations at the end. Many cities have cooking classes for littles (Panera even runs a Bakers-In-Training program), and some chefs specialize in holding classes for kids in your home.
Host a Traveling Petting Zoo
Wow the little party animals with a day at the zoo—only at your place. Services like Little Explorers Mobile Petting Zoo bring a handful of sweet animals (goats, pigs, ducks) to your home and teach kids how to interact with them. Just do your research to make sure you're dealing with a respectable operation that treats its animals well. Little Explorers, for example, is founded by parents—and the animals are family pets.