Entertaining
French 75
April 14, 2016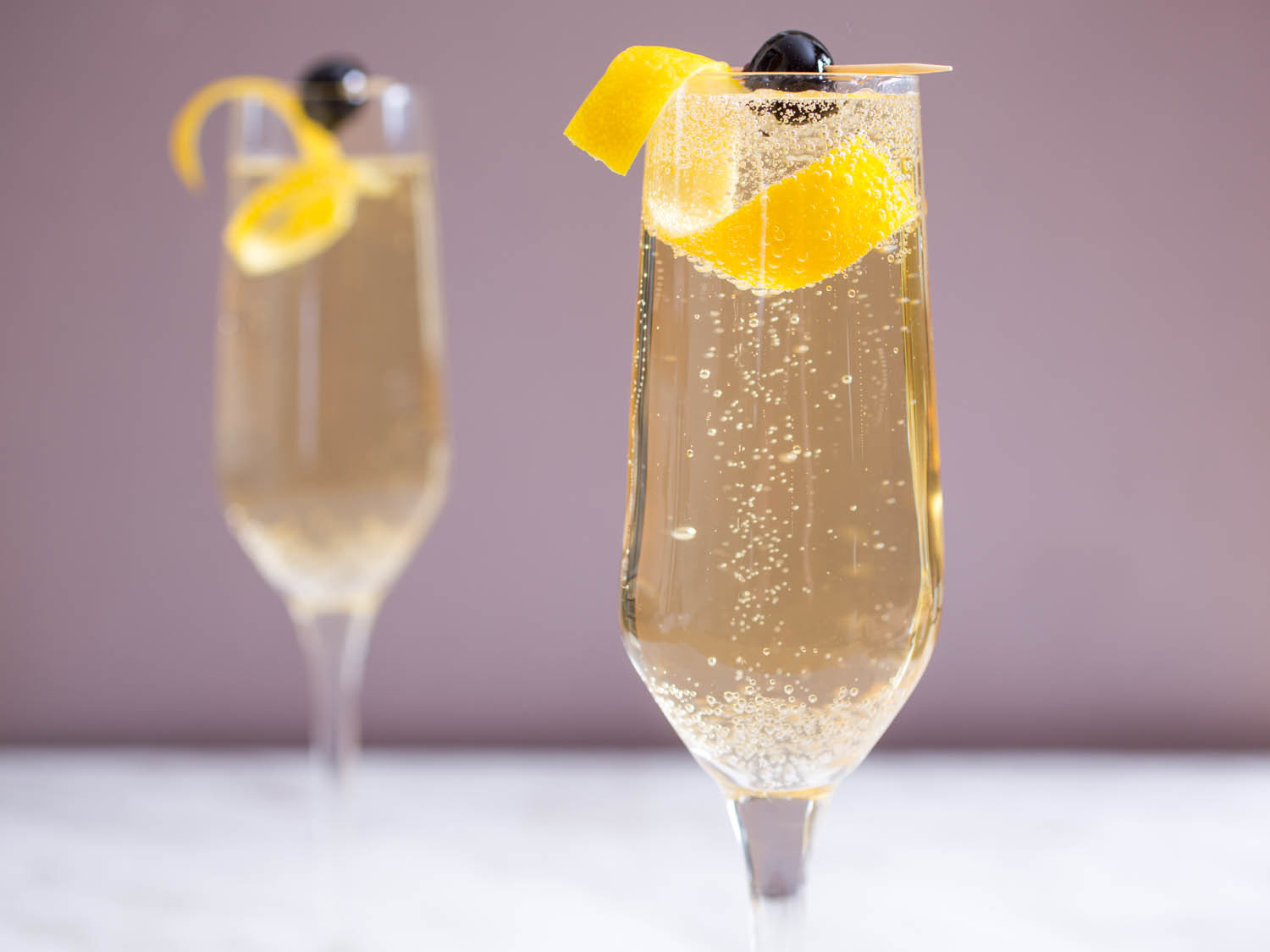 As we start to shed layers in April, we'll start making our drinks lighter too. We love a glass of champagne, but sometimes you need a little extra something to make your drink celebration-worthy! One of our favorite twists on a glass of champagne is the French 75.
You probably have all the ingredients in your home already - one less trip to the grocery store and one more reason to try out a new drink this weekend!
Recipe courtesy of the New York Times
Ingredients
1 cup granulated sugar
1 oz gin or cognac
1/2 oz freshly squeezed lemon juice
2 oz Champagne
Lemon twist
Directions
Make the simple syrup: In a saucepan over low heat, warm sugar in 1 cup water until dissolved. Cool to room temperature before using. (There will be extra syrup; refrigerate if not using immediately.)
In a cocktail shaker filled with ice, shake gin or Cognac, lemon juice and 1/2 ounce simple syrup.
Strain into chilled flute or cocktail coupe. Top with Champagne. Garnish with lemon twist and enjoy!