Entertaining
Bridal Party Brunch
June 8, 2017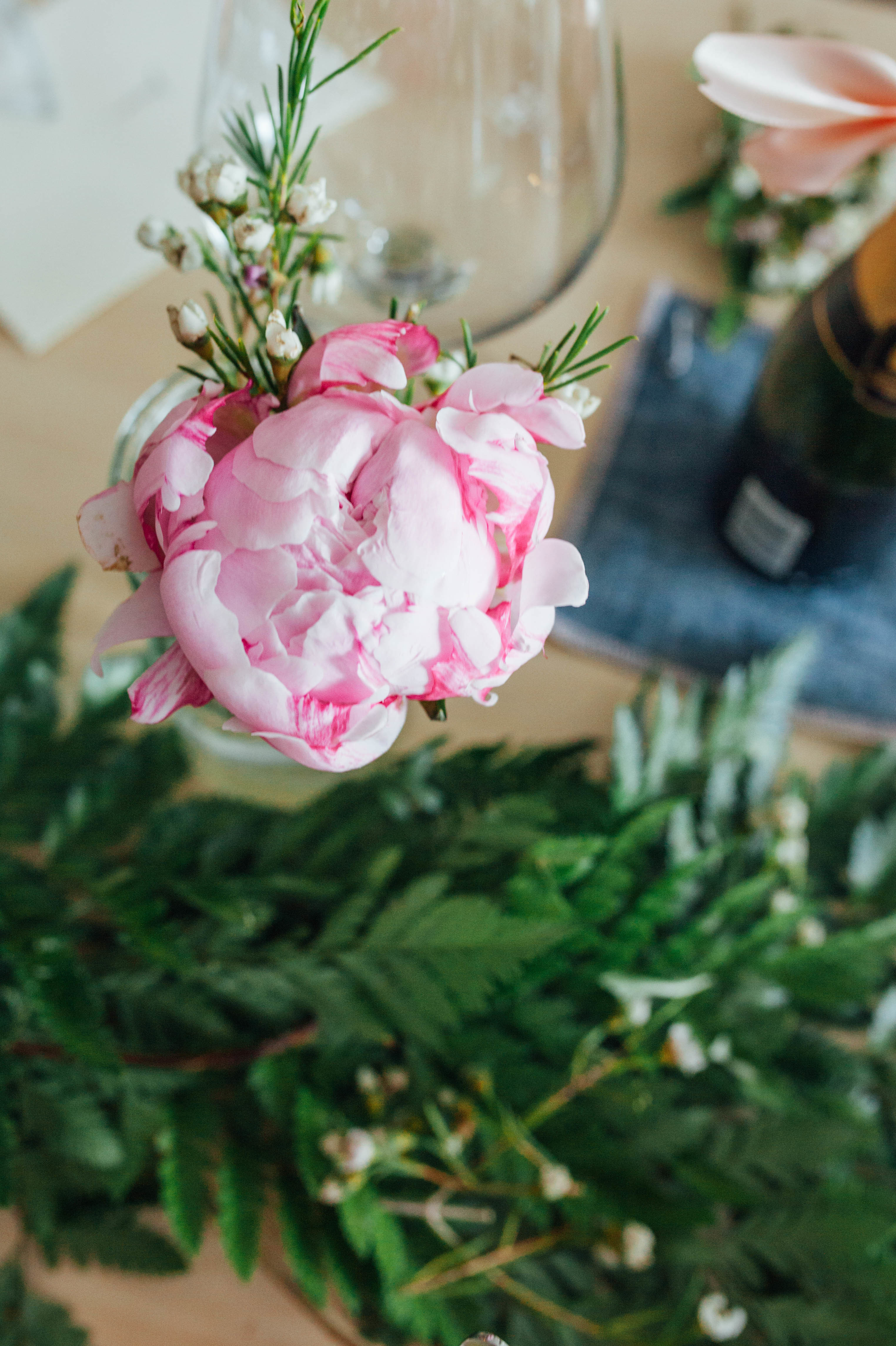 Something magical happens when you combine flowers, brunch, and your best gal pals. Something even more magical happens when the guests are in store for a fun surprise!
That's exactly what happened when our friend Gabi Valladares of By Gabriella - cocktail crafter, blogger, and entertaining enthusiast - invited 5 of her closest friends over for brunch. "The gals thought they were coming over for a simple springtime brunch. Little did they know I had something else planned. After some chitchat and a few sips of a champagne cocktail, I kindly asked them to open the handwritten card addressed to them which simply said 'will you be my bridesmaid?' After a few excited screeches, they all said yes! It was, quite possibly, my favorite brunch ever."
Bridal Party Brunch
If you're planning on hosting a bridal party brunch anytime soon, here are a few things that you can prep/think about in advance to ease your stress and make day-of preparations a breeze:
The place settings. How will you be setting the table? What vibe are you looking for? Gabi went with casual and feminine. She used small plates for the brunch 'appetizer' and had some locally-made flavored marshmallows (champagne marshmallow, anyone?) donning the plates when her guests arrived.
The element of surprise. As if the surprise itself wasn't enough, Gabi wanted to make it extra special for her guests. So, she connected with The Everyday Co., and commissioned custom cocktail napkins for each gal in the bridal party. They were even customized with each gal's initial hand sewn on the napkin!
The flowers. Naturally, it's not a Gabi brunch unless flowers are involved. For this particular one, she went with light, fresh, and feminine. She picked up a small bunch of peonies, some greenery, and a teeny amount of filler flowers. Green and pink have been on our minds, and apparently Gabi's, too! She outfitted the table with a bed of green down the middle, a few of those tiny filler flowers, and individually placed a peony at each place setting. Rather than using large vessels for the peonies, she used simple jars - like mini milk bottles.
"Truth be told, this brunch wasn't my smoothest. I was nervous for some odd reason; I think simply because it felt like I was getting ready to ask a classmate to be my date to the big 8th grade dance for the first time. These are my closest friends - I knew they were obviously going to say yes! Nevertheless, my guy was a huge help in prepping the food while I played hostess. It was unexpected, considering it was a gals brunch. But, he jumped right in and prepped our breakfast sandwiches for us. What a dream, right?"