Entertaining
Apple Cider Margaritas
October 26, 2016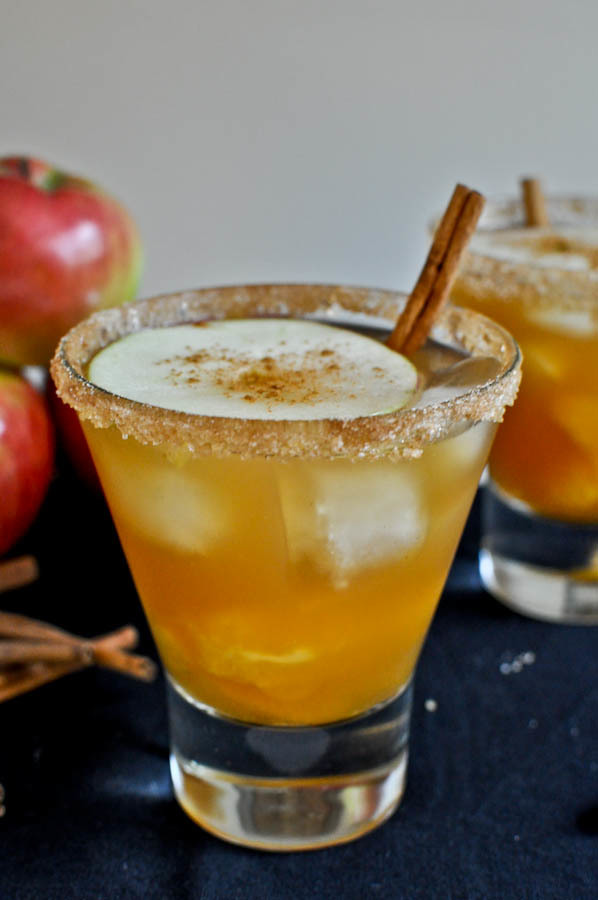 While your Pinterest may be filled with Halloween punch and witches brew, we're making a classic drink with a twist to celebrate the holiday; an apple cider margarita. Whether you're choosing a cozy night in or a fall fiesta, this perfectly spiced drink is too good not try during Halloween weekend.
Recipe courtesy of How Sweet It Is.
Ingredients
1 ounce Grand Marnier
1 ounce gold tequila
5-6 ounces sweet apple cider
Orange segments and apple slices
Cinnamon, cane sugar, and coarse sugar for glass rimming
Cinnamon sticks for garnish
Directions
Add a few spoonfuls of cane sugar, coarse sugar and cinnamon to a plate. Run an orange segment around the edge of the glass, then press into the cinnamon sugar mixture to coat the rim.
Add a few orange slices in the bottom of the glass, fill with ice, then add the Grand Marnier, tequila and apple cider and stir to mix.
Garnish with apple slices and cinnamon sticks. Enjoy!