Flowers
What Would V Wear Gets Holiday Ready with Alice's Table
December 16, 2016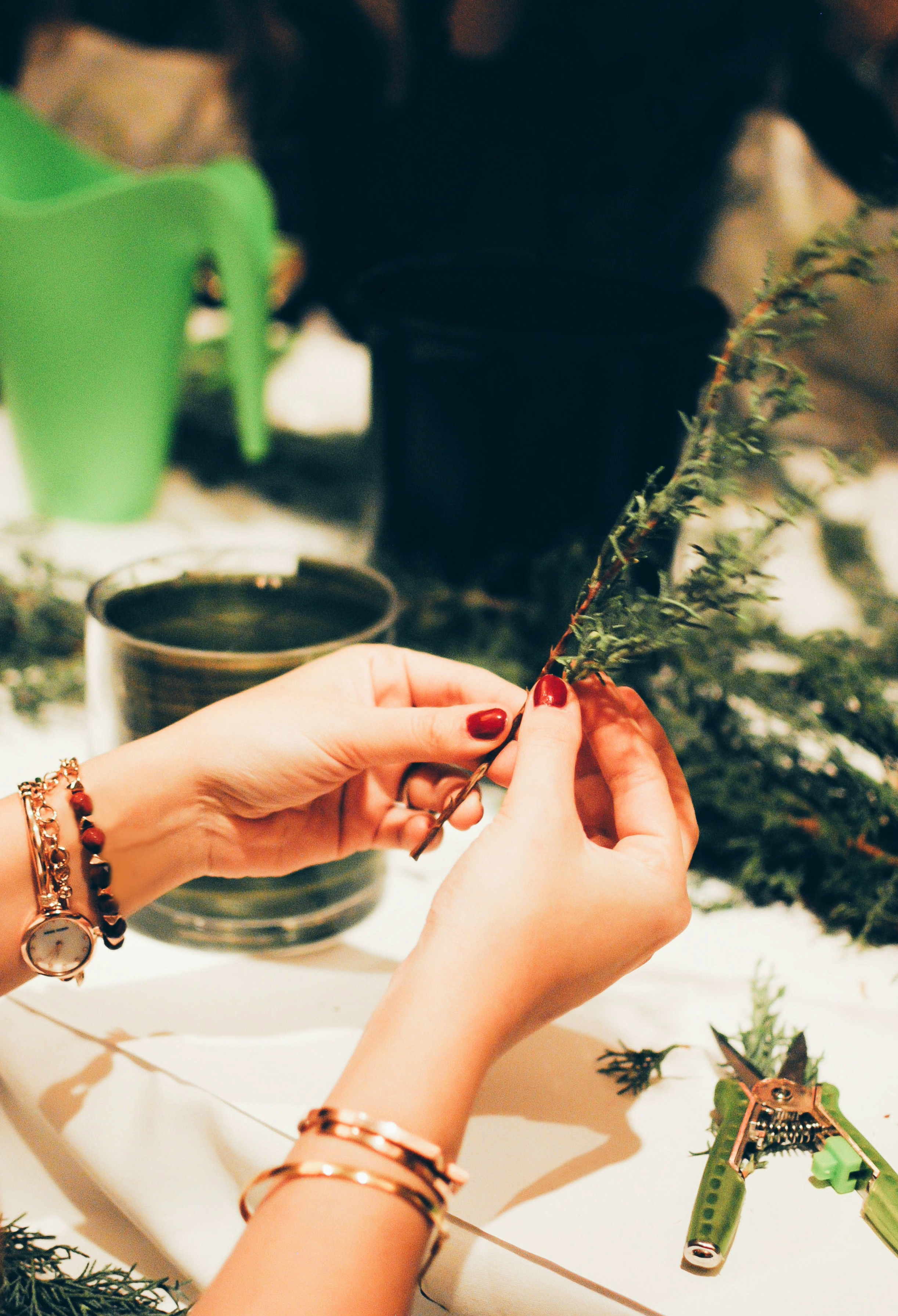 On Monday evening I took a break from holiday shopping and visited Alice's Table Holiday Flower Arrangement Class at Mon Ami Gabi in Oak Brook. I had a wonderful time enjoying delicious food – all while learning how to make a gorgeous flower arrangement that would help me get my house holiday-ready!

If you are not familiar with Alice's Table than I strongly recommend you do! They bring women together to learn new skills, and to live a social and more creative lifestyle! As a working mother I'm all about little breaks that focus on "me" time while learning new things—all the while bonding with other women to create a bright spot in our busy lives. Visiting Alice's Table Holiday Flower Arranging Class was the perfect "break" to relax and learn how to create beautiful bouquets!
Hear more about Vanessa's experience on her blog What Would V Wear!