Flowers
Beautify Your Wedding Cake with Fresh Flowers
June 18, 2018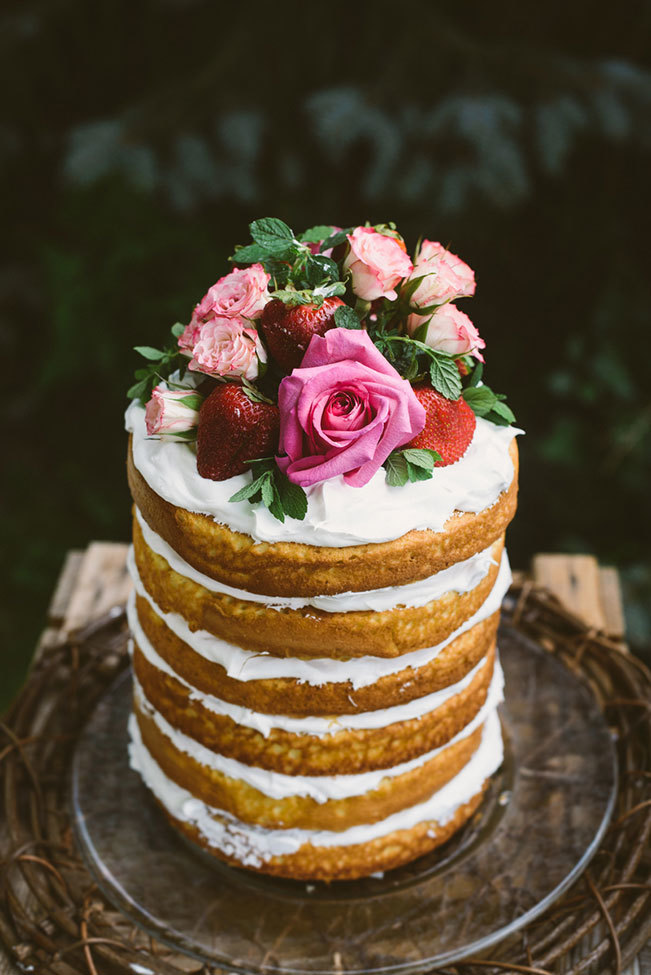 Your scrambling to finalize the dinner menu, tailoring your dress, and making sure the seating arrangement isn't going to cause complete chaos; and then you realize you haven't even thought about the cake decorations. While you could easily hand over all control to your baker, an easy way to add a personalized and beautiful touch to your cake is through fresh flowers. Now, before you head to Pinterest for ideas to email your baker, we've touched on a few things below to make sure to keep in mind!
Be Cautious
While almost all flowers would make a beautiful touch to a cake, unfortunately not all are edible. When you're starting to plan what flowers to have on your cake, make sure you are looking at flowers that are safe when in contact with food. Pinterest can be beautiful but its not always attainable.

Be Creative
You don't just have to use flowers. Think about a normal bouquet, it includes a variety of greenery and accessories. In the fall a nice touch could be adding colorful leaves, and in the summer seasonal fruits as garnish, its up to you! Ask your baker for suggestions or examples of their previous work.
Be The "Unprofessional"
While we may all feel like professionals after going through months of decisions and planning, leave it to the professionals when it comes to flowers on a wedding cake. It may seem more budget-friendly to buy your own flowers and simply add them to the cake, bakers know where to source flowers. They will make sure the flowers will last, aren't contaminated with pesticides, and will take any additional stress away from you!
Be A Liaison
To help the baker our, connect them with your wedding florist. That way they can work together to ensure that your floral theme can be brought to life on the cake as well. Additionally, your florist knows our budget and can work with your baker to make sure it is still reasonable.
Be Hungry
After days, months, and weeks of planning, take a seat girl, you deserve a slice!