#CareerGoals
This Entrepreneur Proved It's Never Too Late to Change Your Career
January 8, 2020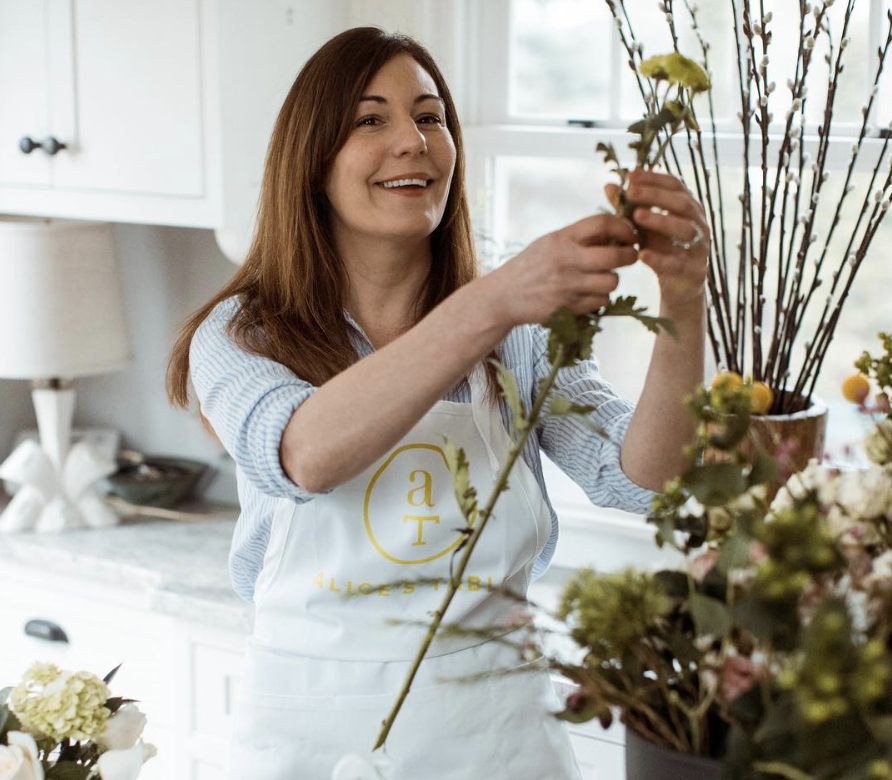 After multiple decades in a successful career, Julie Webber jumped at the opportunity to become an Event Exec in her home state of Michigan, a job that gives her the freedom to set her on schedule, design her own future, and provides her with ample opportunities to be creative. Since joining the Alice's Table community, Julie's been a tremendous advocate that it's never, ever, too late (or too early) to experiment, change your career and live a fulfilled life.

Starting a business can be scary, there is a lot of unknown and excitement at the same time. What was your inspiration behind launching your Alice's Table business?
I was a healthcare manager for over 20 years, managing surgeons and employees in a local hospital. While I absolutely loved what I did, I was looking for something with a little more flexibility. I have always loved floral design, I'm an avid gardener and have taken several botany and floral classes. So, when I found out about Alice's Table, I knew this was the opportunity I had been looking for. I didn't hesitate and jumped at the chance to follow my passion.
You're coming up to your first year in business, congrats! What would you say is your #1 tip for other female entrepreneurs?
Thanks, it's been such a wild ride and a fun one at that! My biggest piece of advice (as cliche as it may sound) is to follow your passion. Trust yourself and listen to your heart. If you really love something you should go for it, don't be afraid to step out of your comfort zone.
We completely agree! Has there been a moment in the past year, that really made you step back and appreciate following your passion?
My favorite moment to date was when three generations of women came to one of my events to celebrate the grandmother's 85th birthday. Watching the joy it brought to the granddaughter, mother and grandmother was an incredibly beautiful thing to witness! That's when I realized I made the right decision and was never turning back.
Alright, now it's time for a few fun rapid-fire questions...it's 5 'o'clock, what your drink of choice?
Freckled Pear Martini
You're hosting a girls night at your house, what's your best tip?
Share your flair and always entertain from the heart .
It's a beautiful Saturday, where can we find you?
At a great local music venue or out on the Great Lakes enjoying any kind of water sports.
Last but not least, what's your favorite flower?
Tulips and Dahlias!