Flowers
The Secret Garden
November 3, 2015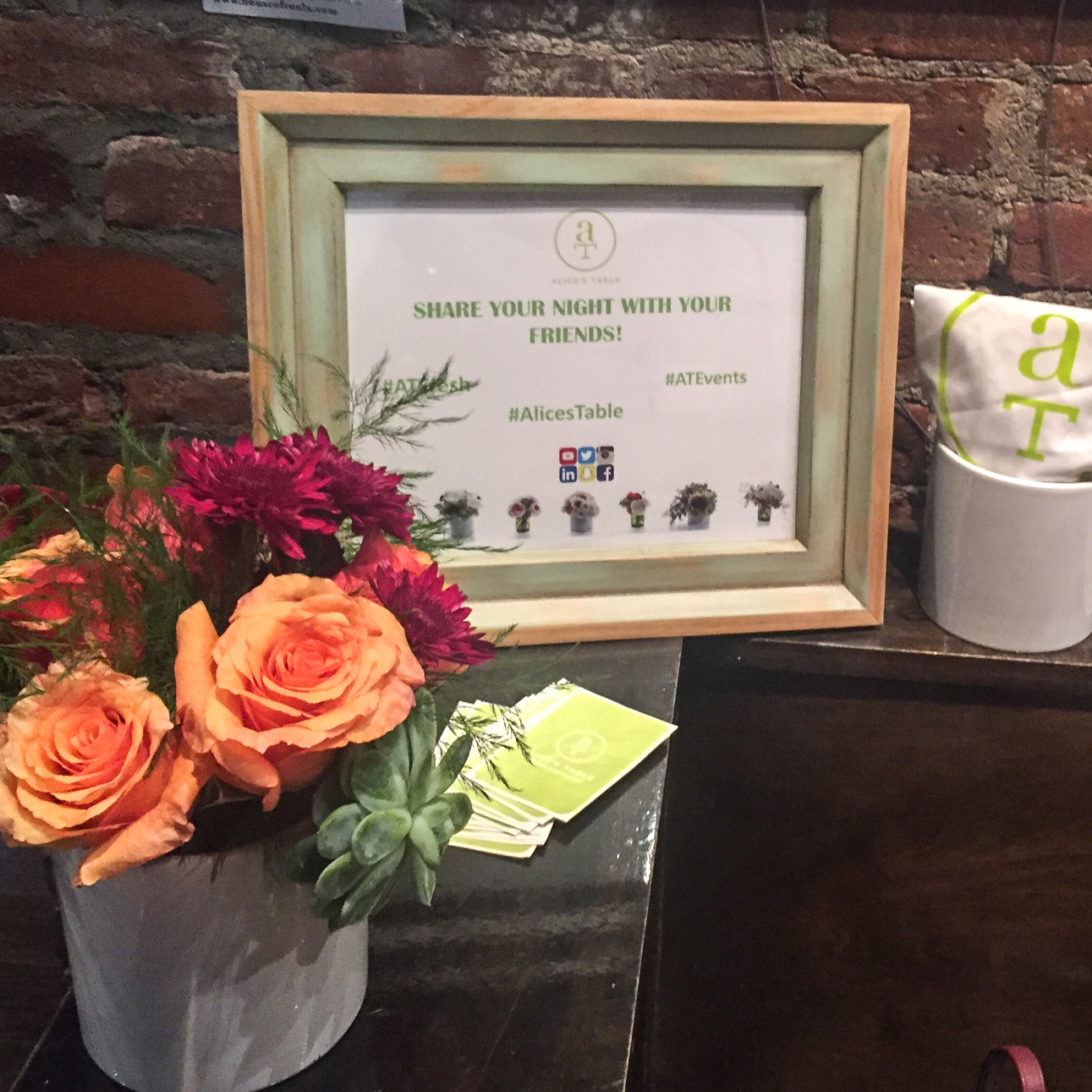 Last night we had our first sold out Gilt City exclusive event at the Good Life Bar in Boston. Lauren, The Good Life's mixologist, demonstrated how to make the Secret Garden, a strawberry vodka cocktail with a dash of balsamic. Thank you Lauren! And check back tomorrow for the cocktail recipe!!
Have you ever learned how to wire a succulent? Last night's class master this new skill! We brought a modern garden flair to a fall arrangement by adding two succulents to the mix. We also stressed the importance of texture when creating the perfect arrangement! Thank you to all the ladies who attended last night for sipping cocktails and spreading joy with flowers!
Check out our Facebook page for more images.
Ingredients
2 Succulents
2 Free Spirit Roses
3 Cherry Brandy Roses
2 Raspberry Calla Lilies
2 Tree Ferns
1 Pom
Directions
Start by wiring the succulents. Come to a class to master this skill!
Set succulents aside for later.
Start with your largest rose and work your way outwards adding one rose at a time.
Add calla lilies, poms and accent stems of tree ferns.
Thread in succulents.
Wire to complete.
Join us at our next event for a detailed lesson on flower arranging!