Flowers
The Dos and Dont's of Silk Flower Arranging
May 6, 2016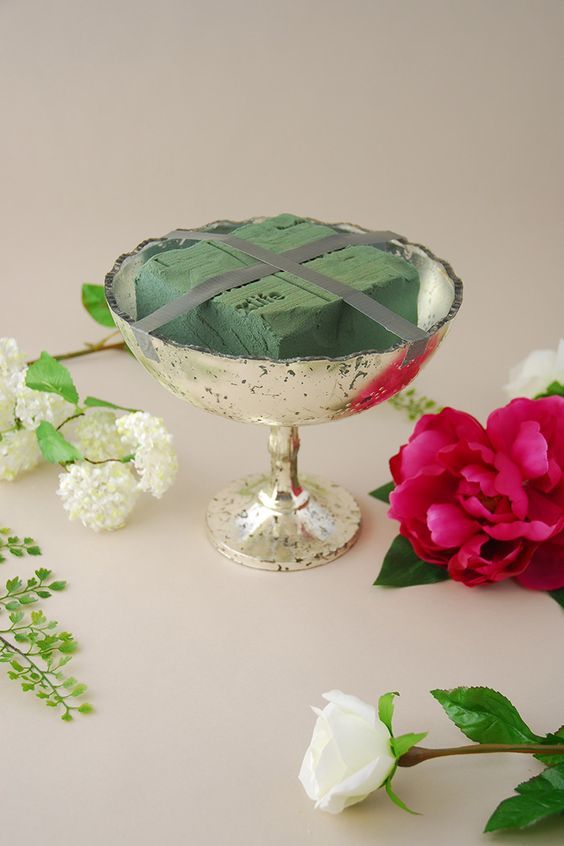 We are often asked about silk flowers at our events and classes, so we thought we would take a few minutes to debunk some of the mystery! Here are a few of our Dos and Don'ts to follow.
Arranging Technique
Using floral foam is the best way to go with silk flowers. It allows for maximum control over your arrangement and you don't have to worry about needing to hydrate the blooms! Avoid the fake water in the vase look though. We know it looks great at first, but the whole point of silk flowers is that they last forever. The gel substance used to create the water look fills with dusk over time and looks like yesterdays newspaper.
While arranging with silk flowers can take a bit of getting used to you do want to think about your arrangements the same way as real flowers. Start by greening your base, use focal point flowers and fill in with texture.
As for the tools you will need - do not use your floral scissors to cut the stems of silk flowers! They are made of wire and you will dull your scissors in just one arrangement. Buy a pair of wire clippers, it is worth the investment.
Placement and Timing
So now that you have the dos and don'ts for arranging your silk beauties, the next step is making sure they look stunning in your home. Silk flowers look amazingly real from a distance, so place them at an arms length from where guests may sit or walk. I recommend on top of a chest or on a corner accent table.
Second, keep the blooms seasonal. There is nothing worse than going into someone's home and seeing evergreens in spring. Make a silk flower arrangement for each season and rotate them out. When you pull your arrangement out for the season, give it a good dusting! Noting screams fake flowers more than dust bunnies.