Flowers
Pocket Full of Posies
February 7, 2016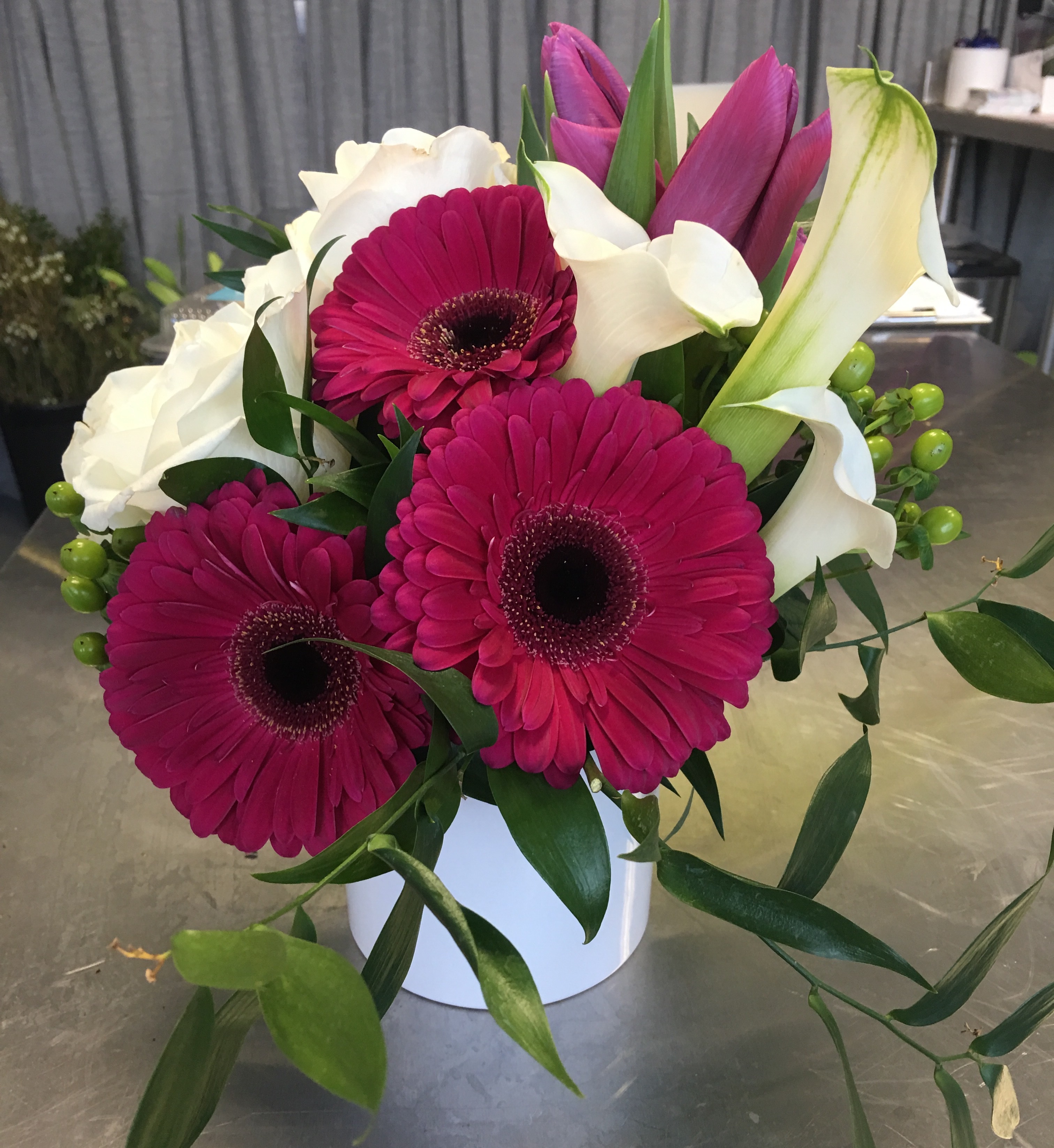 Yesterday, we hosted our Pocket Full of Posies event at our pop-up shop. The class was full of mother-daughter pairs - what a great way to spend a Saturday!
We created a fantastic water-based arrangement with gerbera daisies, Tibet roses, tulips, and calla lilies. The vibrant pinks and whites are the perfect pop of color to get us ready for Valentine's Day! Special thanks to David's Tea for bringing us some strawberry rhubarb and dark chocolate teas to sample while we created our bouquets.
I hope you use this flower recipe to brighten up your day!
Joyfully yours,
Alice
Ingredients
Italian Ruscus
5 Tibet Roses
3 Gerbera Daisies
2 Tulips
4 Calla Lilies
Green Hypericum Berries
Directions
Create a tic-tac-toe grid on the mouth of your vase using clear floral tape.
Use the Italian ruscus to create a green base for your arrangement.
Place your Tibet roses in your tape grid - we created a cluster to one side.
Add your Gerbera daisies.
Fill the remaining gaps in your grid with calla lilies and tulips.
Finish by placing stems of hypericum berries in any remaining holes in your arrangement.