Flowers
Love Me, Love Me Not
February 21, 2016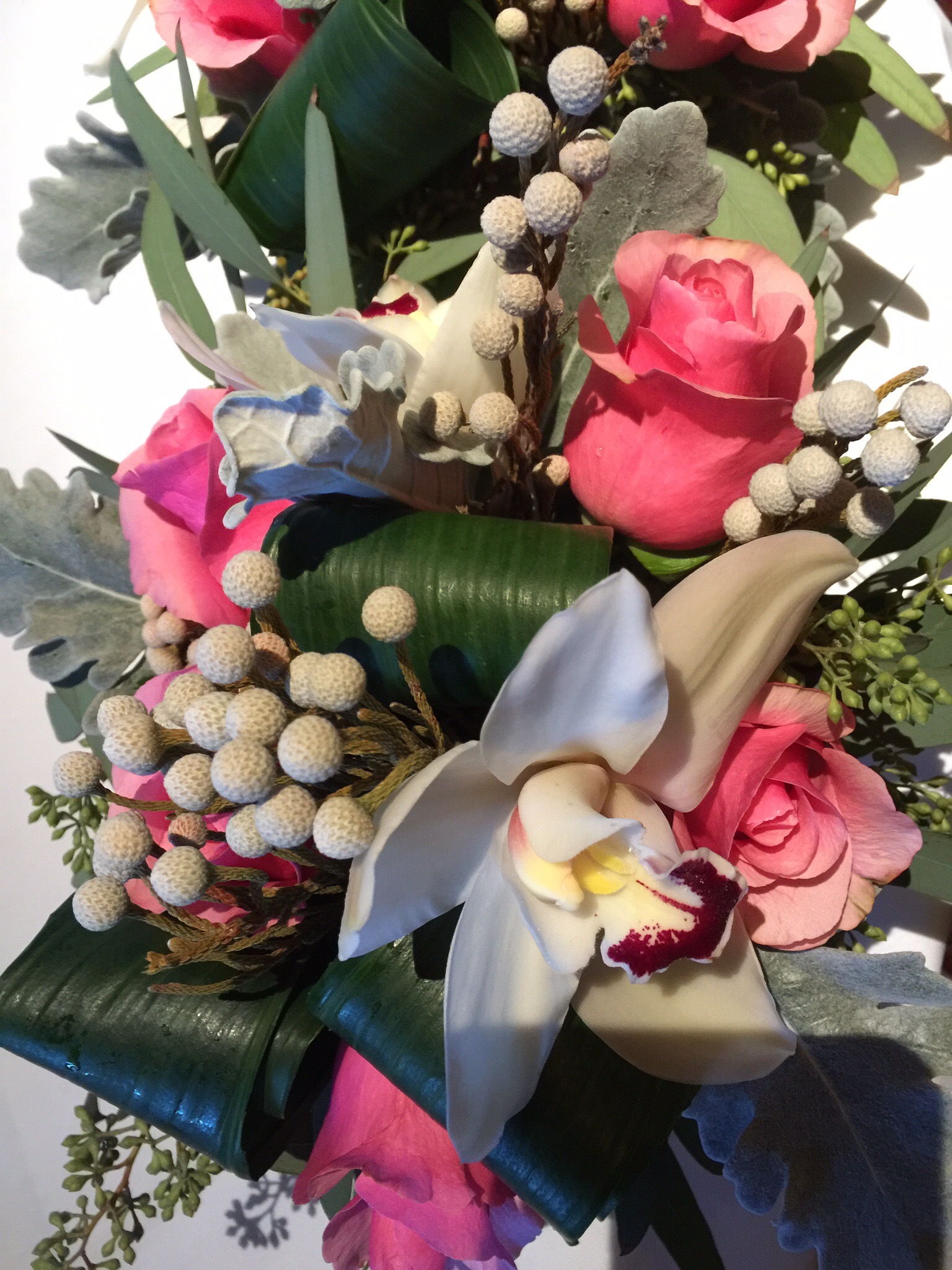 We had a great time at BRIO Tuscan Grille this weekend at our Love Me, Love Me Not event! We explored unique greenery techniques and made a gorgeous arrangement with elegant orchids and roses.
Our water-based arrangements included orchids, roses, dusty miller, brunia, and seeded eucalyptus. I hope everyone loves this arrangement as much as I do!
Joyously yours,
Alice
Ingredients
Seeded Eucalyptus
3 Long Leaves
2 White and Pink Orchids
5 Pink Roses
4 Dusty Miller
3 Silver Brunia
Directions
Using clear floral tape, create a tic-tac-toe grid on the mouth of your vase. Fill your vase with water.
Snip your stems of seeded eucalyptus into shorter stems, and place them in your vase to create a green base.
Prepare your orchids for placement in the arrangement by sticking the stem into a bud tube full of water. Tape the tube to a wooden dowel using floral tape. Set the orchids aside for later.
Staple your long leaves into loops and place them into your vase.
Strip and place your roses in your arrangement.
Fill in your arrangement with leaves of dusty miller.
Choose a focal point in your arrangement and place orchids.
Use silver brunia to fill any remaining holes and add a bit of texture to your arrangement.