#CareerGoals
How to Shine on a Small Team
January 22, 2018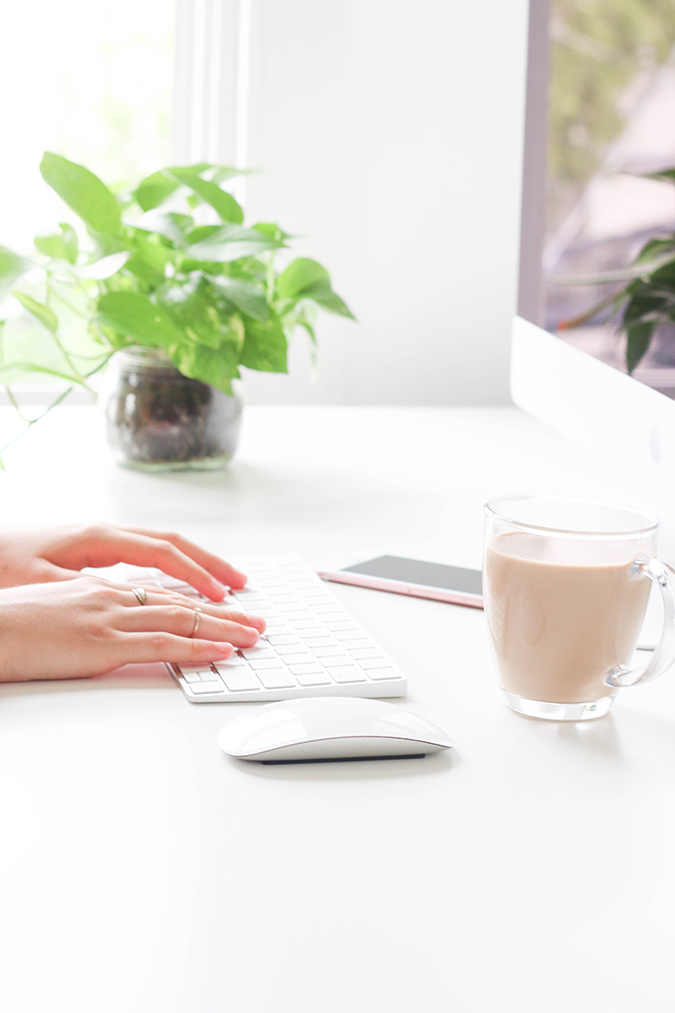 Our founder, Alice Rossiter, wrote this post for Darling magazine. See the original here.
In late 2015 I took the leap and started my own business: Alice's Table. We throw flower-arranging events in cool venues around the country and teach women (and men!) how to host the workshops themselves so they can launch a creative career or side gig.
There have definitely been ups and downs along the way, but we just finished Techstars, we've pulled off events in half of the states in the U.S., on-boarded 149 Event Execs and collaborated with the kind of companies I've admired for years, like Good Housekeeping and Country Living.
I tell you this because we only have six full-time staffers. Just six!
On a small team communication is much easier (we all sit in the same room!), so it takes far less work to be on the same page about projects. And we all rely on each other's contribution so much that each person feels accountable to get their job done. But best of all, we've built incredibly strong relationships.
Sometimes that small team life is crazy, but mostly it's wonderful. So I wanted to share some of the things I've learned along the way about what it takes to succeed and how to keep small team life wonderful. I also reached out to a few other small team boss ladies I most admire to get their take as well.
Alice's Tips
Founder of Alice's Table.
Team members: 6
1. Be a team player.
This is key. There are always projects that don't clearly fall in anyone's lap, so over performers pick up those balls and run with them.
2. Learn other parts of the business.
You might not come to the table knowing anything about Facebook ads, for example, but if you feel like they might be a fruitful spend, you'll be willing to figure them out and try to make them as successful as possible.
3. Know when to hold 'em, know when to fold 'em.
You have to make sure that great does not get in the way of done. The best small-team employees don't labor indefinitely on a single task — they just can't! There's no time. They're able judge when a job has been done good enough, so they can move on to something else and make sure that the whole task list gets done!
Justina Blakeney's Tips
Artist, designer and author behind the glorious power-pattern and plant-obsessed Jungalow brand.
Team members: 5
1. Communicate early and often.
I love when people are proactive, but only when it's 100 percent guaranteed that the task will be helpful. We just don't have the time to waste on unnecessary work, so frequent check-ins and clear communication with everyone on the team is vital so no work gets duplicated, even if someone was just trying to go above and beyond.
2. Come with a no-task-is-too-small attitude.
Because we're such a tiny team, everyone has one main arena that they own, but then also wears several hats. So everybody has to pitch in to make sure the studio (both our physical and digital space) stays tidy and organized. This ensures that everything runs more smoothly.
3. Get comfortable with social media.
We don't have one single person running our social-media accounts, and for a small company, every extra bit of social support we can give to a campaign helps! So putting up an extra Pin, or Tweeting a Facebook post one extra time is immensely helpful when we are trying to get the word out about something.
Shadiah Sigala's Tips
The #momboss co-founder of HoneyBook, a visionary company that provides simple, streamlined tools and a close-knit community for small creative businesses.
Team members: Now 110, organized into "commandos" of 10-15.
1. Fix problems zealously.
In a small team, your contribution (or lack thereof) is very obvious. You will make yourself completely indispensable to your boss and team if you are the person who consistently steps up to the plate to fix problems, even when they're not assigned to you.
2. Take charge collaboratively.
High performers will be willing to lead the team through a challenge, but they will do so in a collaborative fashion — ready to listen to other's opinions, humble to changing direction and flexing high levels of EQ [emotional intelligence].
3. Focus on your "superpower."
If you are in the right job, then you will shine in a small team by focusing on your 'superpowers.' For example, try to be known as the go-to person for analytical horsepower, or the genius marketing idea generator. But even realize that people relationships and conflict resolution could be your superpower.
4. Be transparent.
We do this by keeping everything on a shared Google Drive so that anyone in the company can access any document or project at any time. This level of access and transparency keep people in the know and avoid wasting time chasing down people for answers.
Angela Tafoya's Tips
Editor of Lonny, the gorgeous digital magazine beloved by designphiles everywhere.
Team members: 4
1. Don't fixate on your job description.
Sometimes I feel like we all take on five or six different roles, from social media to editor to designer. It's really taught us to move and work nimbly and efficiently. Being game to switch it up shows that you care about the greater good of the brand.
2. Take time to explore other potential passions.
One of the advantages of a small team is that you can dabble in skills that might technically be outside of your wheelhouse. For example, we have an editor here who has an interest in UX design and has been actively assisting with some feature development.
3. Don't wait to be asked to do something.
So simple, but it says so much.
Chloe Mitchell's Tips
Managing partner and director of talent at women-owned influencer-marketing agency, The Social Select.
Team members: 6
1. Flex your empathy muscle.
Having strong communication and EQ (emotional intelligence) skills as well as a deep sense of empathy are essential for flourishing in a small team where you are collaborating closely with others on a daily basis. A small-team setting often takes on more of a family environment so being self aware and able to manage relationships in a very empathetic and understanding way will help you to advance and become a better team player and leader.
2. Learn as much as you can about your industry.
Being part of a small team requires you to wear multiple hats within the business. This is a great opportunity to improve your skill-set and tap into different areas of the company. It's important to make sure that you're always keeping yourself up to date on new trends, technology and news that impacts your industry.
3. Resilience is key.
Being so closely involved in company growth requires being able to power through the failures as well as the wins by always being resourceful and thinking outside of the box in order to continually improve the process.