Flowers
Holiday Flower and Cocktail Pairing
December 7, 2016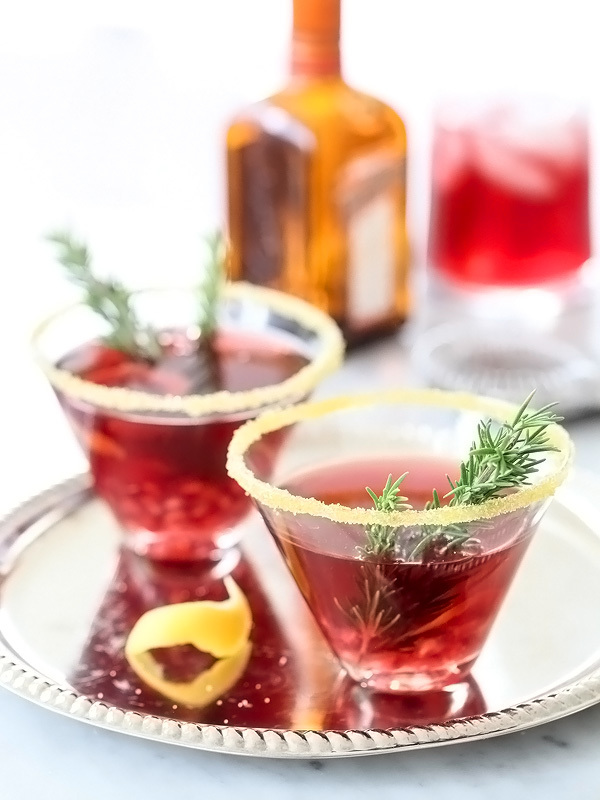 We're decking the halls and party prepping here at Alice's Table. If you've attended any of our events you know how much we love pairing one of our signature flower recipes with a delicious cocktail. Bring some holiday cheer to your dinner party or surprise your holiday host with these festive pairings.
Poinsettia & Pomegranate Martini
Ingredients
3 cups of pomegranate juice
1 cup of orange liquer
4 ounces of citrus infused vodka
Pomegranate seeds
Directions
Combine all ingredients except pomegranate seeds, and refrigerate until you are ready to serve
Serve in martini glasses and sprinkle in pomegranate seeds for garnish.
Lily's & Champagne Punch
Ingredients
1 bottle of chilled champagne
3 cups of cold ginger ale
1 ounce of orange liqueur
2 cups of frozen cranberries
Sliced lemon
Directions
When ready to serve, pour champagne, followed by the ginger ale and orange liqueur into a punch bowl.
Add the frozen cranberries (or ice) and sliced lemon into the punch bowl, and serve!
Carnations & Cranberry Mimosas
Ingredients
1 bottle of chilled champagne
1 cup of cranberry juice
1 lime juice
4 sprigs of rosemary
A handful of frozen cranberries
Directions
Combine cranberry juice and a squeeze of lime juice into champagne flutes.
Gently pour in chilled champagne. Garnish with frozen cranberries and a sprig of rosemary.