Flowers
The Best (and Worst) Flowers for a Tot with Allergies
April 30, 2018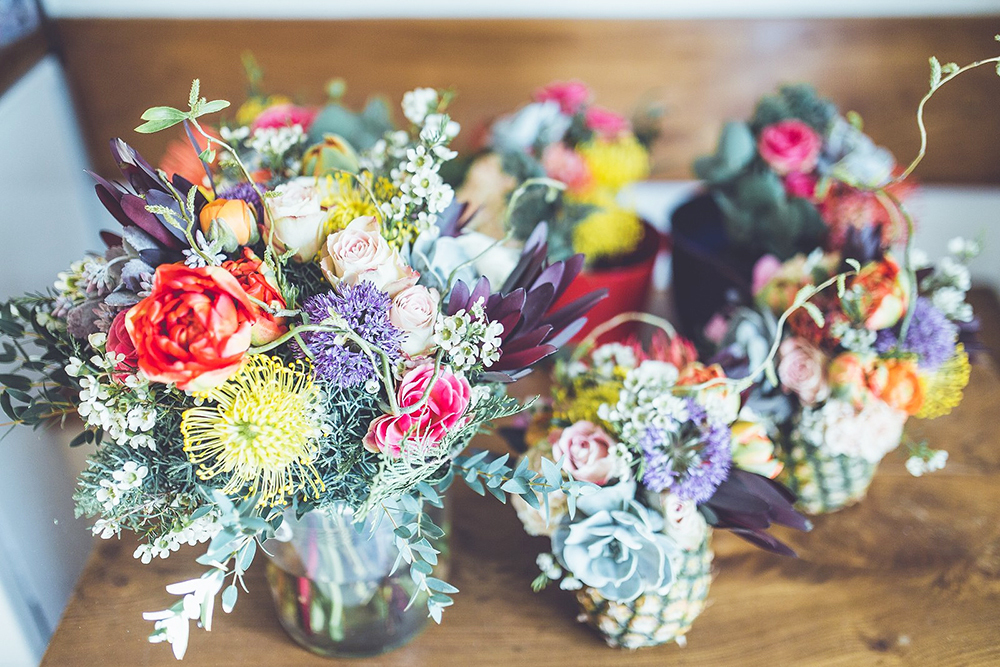 Despite your best intentions eating peanut butter daily when pregnant, using only natural cleaning products, and embracing the fact that your kid considers dirt the sixth food group—you've wound up with a little ball of allergies. Sigh. One can only do so much. But what does that mean for the flowers in your life? (Or the flowers you'd like to be in your life, but aren't currently because you're not sure what's safe to bring into the house?)
We pulled together a quick-hit guide of the best and worst flowers for the allergy prone. And the good news is that a whole lot of pretty made the best list.
The Best
Ranunculus
Gah. <3 First up on the A-ok list, we have one of the current "It girls" of the popular-flower crowd. Pleasingly symmetrical and packed with layer upon layer of tissue-thin petals, ranunculus are style chameleons that can play romantic, whimsical, or modern depending the vessel and setting.
Tulips
True story: Tulips come in a mind-blowing 3,000 varieties. So there are puh-lenty to love. And luckily, you and little Sneezy can! Especially since they're one of the most no-arranging-needed flowers around. Just stick a bunch in a clear-glass vase highlighting the clean lines of their stems and you've got yourself an allergy-free display.
Hydrangeas
As puffy as clouds, these blossoms are conveniently hypoallergenic and great for adding easy (affordable) volume to arrangements. It's a win-win!
Roses
Whew. Your man can bring you a dozen of these beauties—long-stemmed—and you two won't wind up with a red-eyed, runny-nosed kiddo on your hands. Allergy-issue solved, now you've just got to work on the hinting-you'd-like-flowers-every-now-and-again aspect of this equation.
Other blooms generally in the safe zone: Peonies, begonia, clematis, columbine, crocus, daffodil, orchids, geranium, hosta, iris, calla lilies, periwinkle, zinnia.
The Worst
Hyacinths
Moms to allergy sufferers will need to take a pass on these stalks bursting with fragrant, bell-shaped blooms. They have high concentrations of pollen likely to bring on the snuffles.
Sunflowers
Though nothing says summer like a bright, mood-boosting sunflower, each sunflower center is a little pollen factory and majorly allergy-triggering. Bummer.
Daisies
That fantasy of running through a field of daisies, plucking them willy-nilly, and sticking them devil-may-care in mason jars back home for the perfect just-picked look? Yeah. Forget it. And forget the daisy chains of your youth, too. Allergy central over here.
Chrysanthemums
Spiky, bold, and striking, these old-school classics should come with a tissue box on the side. But the good news is that several recent hybrid varieties have been developed with more petal, less pollen, so just take a careful look when purchasing.
Other blooms to avoid: Freesia, chamomile, jasmine, asters, single-flower baby's breath.
Want to learn more about the wonderful ways of flowers? Consider working with us as an Alice's Table Exec!