Flowers
Flowers and Flour
September 30, 2015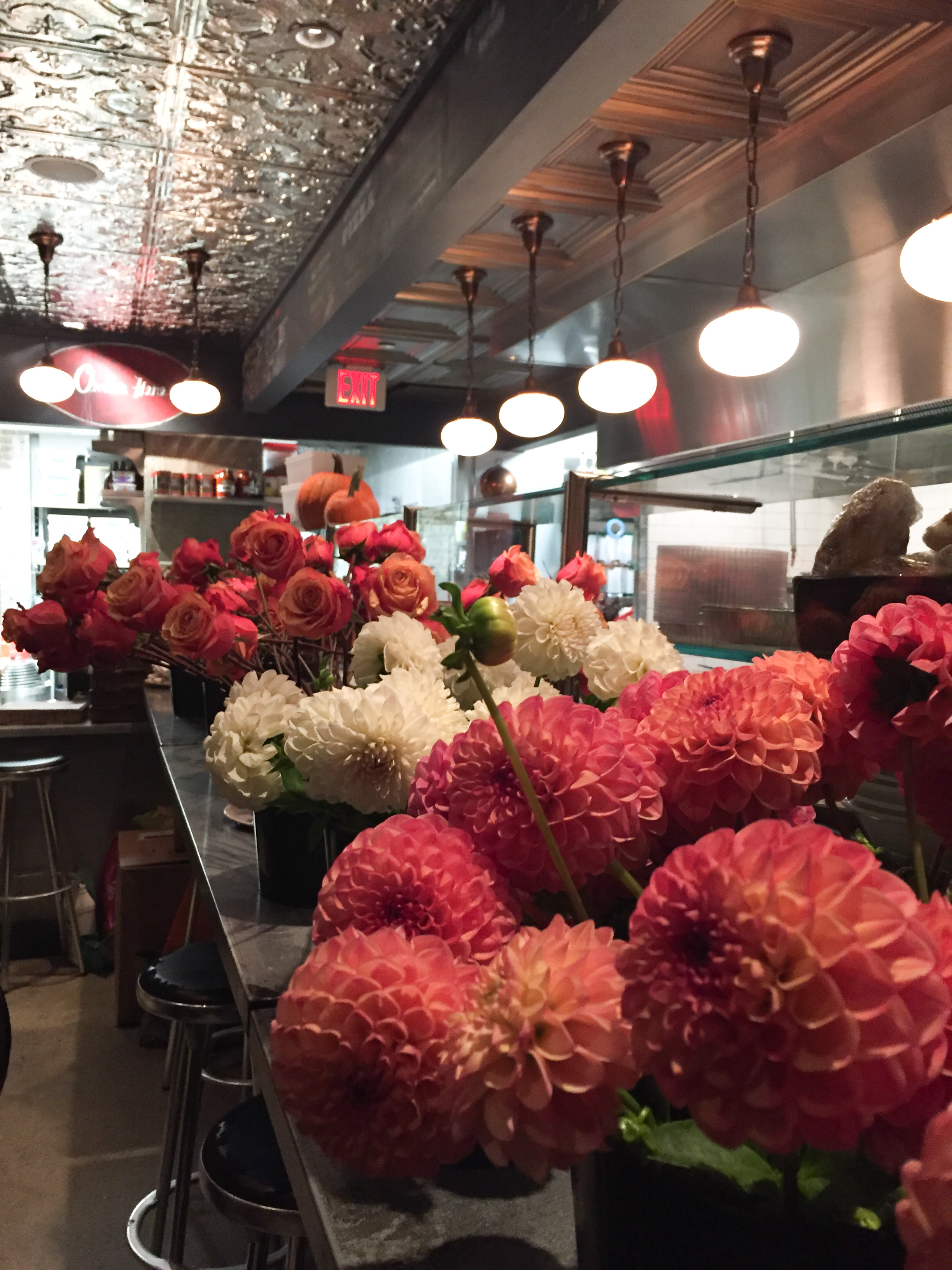 Last night we had an amazing launch event at Pastoral in Fort Point. We kicked off the party with a mixology demonstration by Pastorals mixologist Tim Kotkowski and learned how to make the "Not A Martini", a grapefruit filled vodka cocktail. Check back tomorrow for the recipe!
Since dahlia season is in full swing, I build a recipe that focused on amazing orange dahlias. Paired with white hydrangeas there was no way to go wrong. I love mixing fall colors with whites to keep the summer vibe a little bit longer into the cool months. Check out this flower recipe and come to one of our upcoming classes for fun and inspiring arrangements.
Ingredients
2 Hydrangeas
1 Dahlia
2 Roses
1 Queen Anne's Lace
5 Globe Amaranth
Directions
Start with one hydrangea and work your way outwards.
Thread dahlia and roses through the hydrangea for a fantastic look!
Add in accent stems of Queen Anne's Lace and Globe Amaranth.
Join us at our next event for a detailed lesson on flower arranging!