Flowers
Flower Friday: Lovely Lilies
April 22, 2016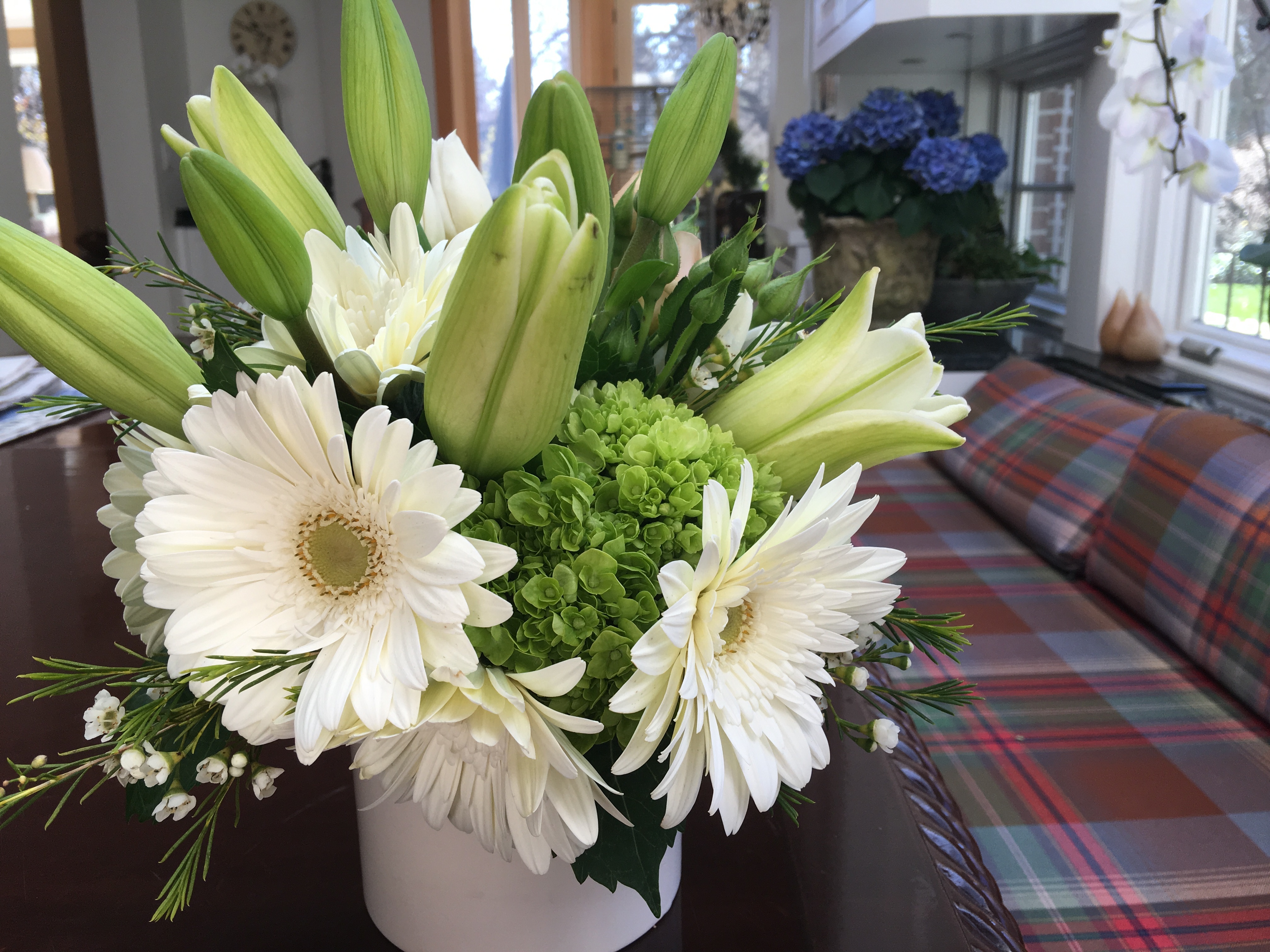 Check out this beautiful arrangement that we made for a delivery this week! We used fresh hues of green and white - a perfect way to bring spring into your home. Instead of our class technique of creating a vase arrangement, we created a beautiful hand-tied bouquet.

You know we teach flower arranging classes, but maybe you didn't know that we do both weekly (every Wednesday) and monthly (the third Wednesday of the month) deliveries of fresh flowers to your door! Sign up on our Subscriptions & Gifts page.
We'll see you at the Table! xo
Ingredients
3 Miniature Green Hydrangeas
2 White Gerbera Daisies
5 White Tulips
3 White Lilies
3 Sahara Spray Roses
White Wax Flower
Directions
Hold your hydrangeas together to create the base of your arrangement.
Add in your spray roses and tulips to create more volume.
Choose the focal points in your bouquet and thread through your stems of gerbera daises and lilies.
Collar your arrangement with wax flower.
Tie it all together using floral wire, and trim your stems to the appropriate height.