Flowers
Here's How To Actually Create A Beautiful Flower Crown
April 4, 2018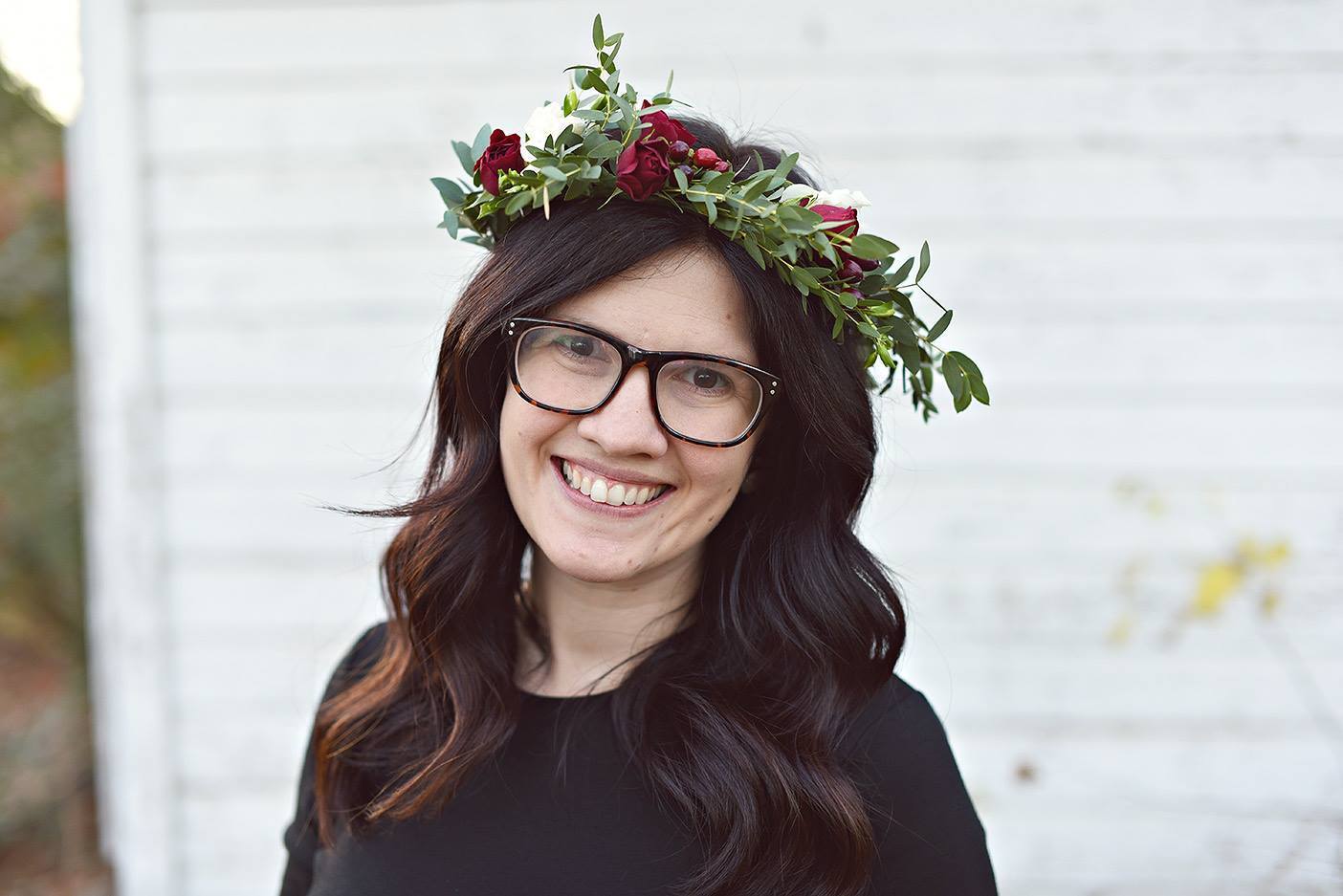 Whether you're heading to sun-drenched Coachella or walking down the aisle, flower crowns are the go-to accessory these days, and we're not complaining about it. Easily tailored to sweet and subtle or bold and beautiful, anyone can rock a flower crown. And yes we mean anyone, Harper our office-dog can sometimes even be found accessorizing.

Our Founder and floral-extraordinaire, Alice, knows a thing or two when it comes to flower crowns. From bridal showers to birthday parties, she knows what it takes to craft a beautiful crown that's not only fit for the season, but to the occasion as well. Here, are her top tips for pulling off the perfect flower crown - no floral skills required!
Ingredients
Fresh flowers (We love lisianthus, spray roses and ranunculus.)
Fresh greenery (We love seeded eucalyptus and ruscus.)
Ribbon to match your flowers
Floral wire
Waterproof floral tape
Scissors or floral shears
Directions
Start by shaping the floral wire around your head where you want the crown to sit. Once you have the perfect fit, create a loop on either end of the wire where a ribbon will be inserted at the end. You want to use a thick wire to make sure that it can hold the weight of the flowers.
Next, green your base by taking small sections of greenery (about 4 inches . long) and attach them a the base along the wire using the floral tape. Continue around the entire crown until most of the wire is covered.
Create clusters with your chosen flowers. Start by inserting your wire into the calyx (the bulbous part at the base of the flower!) of your roses at a 90-degree angle. Fold the wire down, and twist to create a stem. Next, take your other chosen flowers and berries (make sure to leave a 1-inch stem!) and wrap together using the floral tape. Make sure to stretch your floral tape to activate the adhesive, before creating the cluster!
Using your tape, tape the stems to the wire circle. Continue taping the flowers on top of one another, working your way around the flower crown. If you want to create a delicate looking crown, use more delicate flowers. For a fuller crown, completely fill your wire circle with flowers. We usually stick to five clusters for an adult and three for a child!
After you have attached the flowers, weave and tape more greenery to cover the bases of the clusters. Once complete, try it on for size and make any adjustment necessary!
Lace the ribbon through both loops on the end of the crown, tie the ribbon in a bow, and voila!
Watch our Founder, Alice design her own with Event Exec Michelle!
And remember there's no wrong way to design your flower crown. You can tailor your flower-powered accessory to fit an occasion or hairstyle. Remember, practice makes perfect your first try may not look identical to the ones on Pinterest. However, if you're looking to take your floral talent to the next level join us at an upcoming workshop or book your own private girls night in to DIY picture perfect flower crowns.