Flowers
How to Create Festive Fall Bouquets
October 10, 2016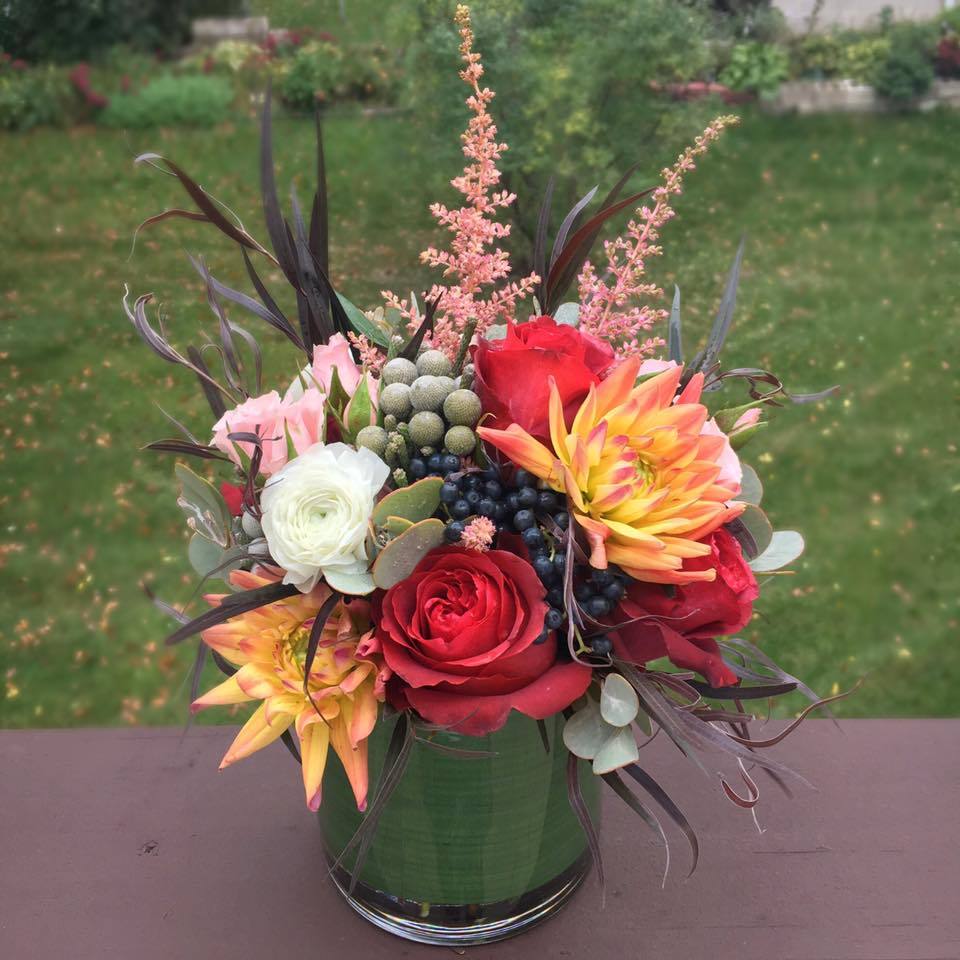 Saying that we love flowers here at Alice's Table is an understatement. However, what we love more than flowers, is when people have fun and get creative with their bouquets. One of the best ways to do that is to add unexpected touches to your arrangements. If you're looking to spice up your decor or are spending the day home for the Columbus Day holiday, this is the perfect festive fall afternoon activity!
Apples
In New England we are lucky to be surrounded by fresh apples throughout the fall months. In addition to being a tasty snack, we love adding them to an arrangement to give it depth and a fun flair. Fill a tall clear vase with apples and place the flower stems in a smaller vase in the middle of the apples. For the apples to be a more prominent part of the display use thick wire; insert one end into the bottom of the apple and the other into to Oasis foam.
Pumpkins and Gourds
Pumpkins are quintessentially fall. We love buying miniature ones, especially the white varieties. They're super chic, and pair with any type and color of flower. If you're wanting to incorporate a large pumpkin into your display, think of creating a pumpkin vase, which our event host Tracey demonstrated last week on the blog!
Leaves
If you're looking for an easy festive adornment, leaves are the perfect addition. Fall foliage adds a vibrant color and unique texture to an arrangement, small or large. Wrap wire around the stems of the leaves to stick them in with the stems or into Oasis foam. They're also a great table decoration to accompany a bouquet!
Dried Corn
As we approach Thanksgiving, dried corn becomes staple dining room table centerpiece, so why not add it to your bouquet? Using clear floral tape, secure the corn to a cylindrical vase, and complete the look by tying a ribbon around the corn.