Flowers
DIY Beer Bottle Flower Vase
May 5, 2016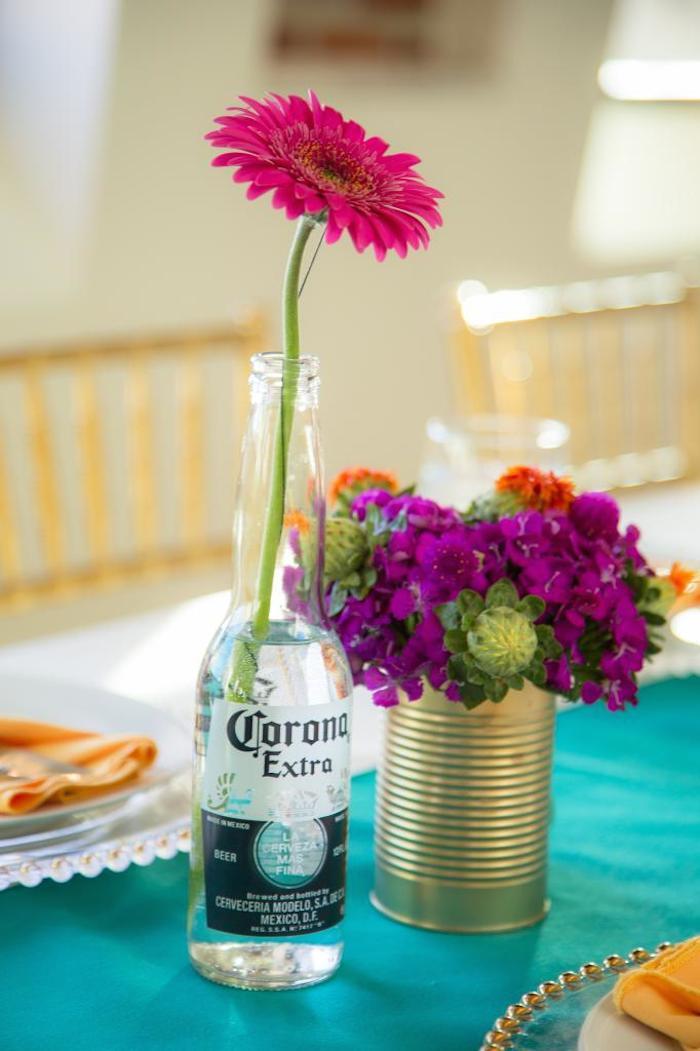 Happy Cinco de Mayo! To celebrate, we're sharing a DIY classic; beer bottle flower vases! These vases make the perfect accents to any Cinco de Mayo party, plus they're cost effective and eco-friendly.
For a larger centerpiece, we suggest grouping 3-4 bottles together or tying a couple of the bottles together with a piece of yarn. We love the idea of placing the bottles back in their original 6-pack container for an centerpiece that's ready to go!
If you're looking to add a pop of color to your fiesta, simply spray paint your empty beer bottle or add festive tape for simple (and clean) fun!
There are endless options when it comes to this DIY project. You can use empty wine bottles, beer bottles, beer cans, or even empty jars!
Materials
- empty beer bottle
- flowers of your choice
- spray paint (optional)
- yarn (optional)
Steps
1. Remove label from beer bottle by placing the bottle in warm water
2. Add water
3. Add fresh (or paper) flowers of your choice!