Flowers
David Austin Roses
September 10, 2015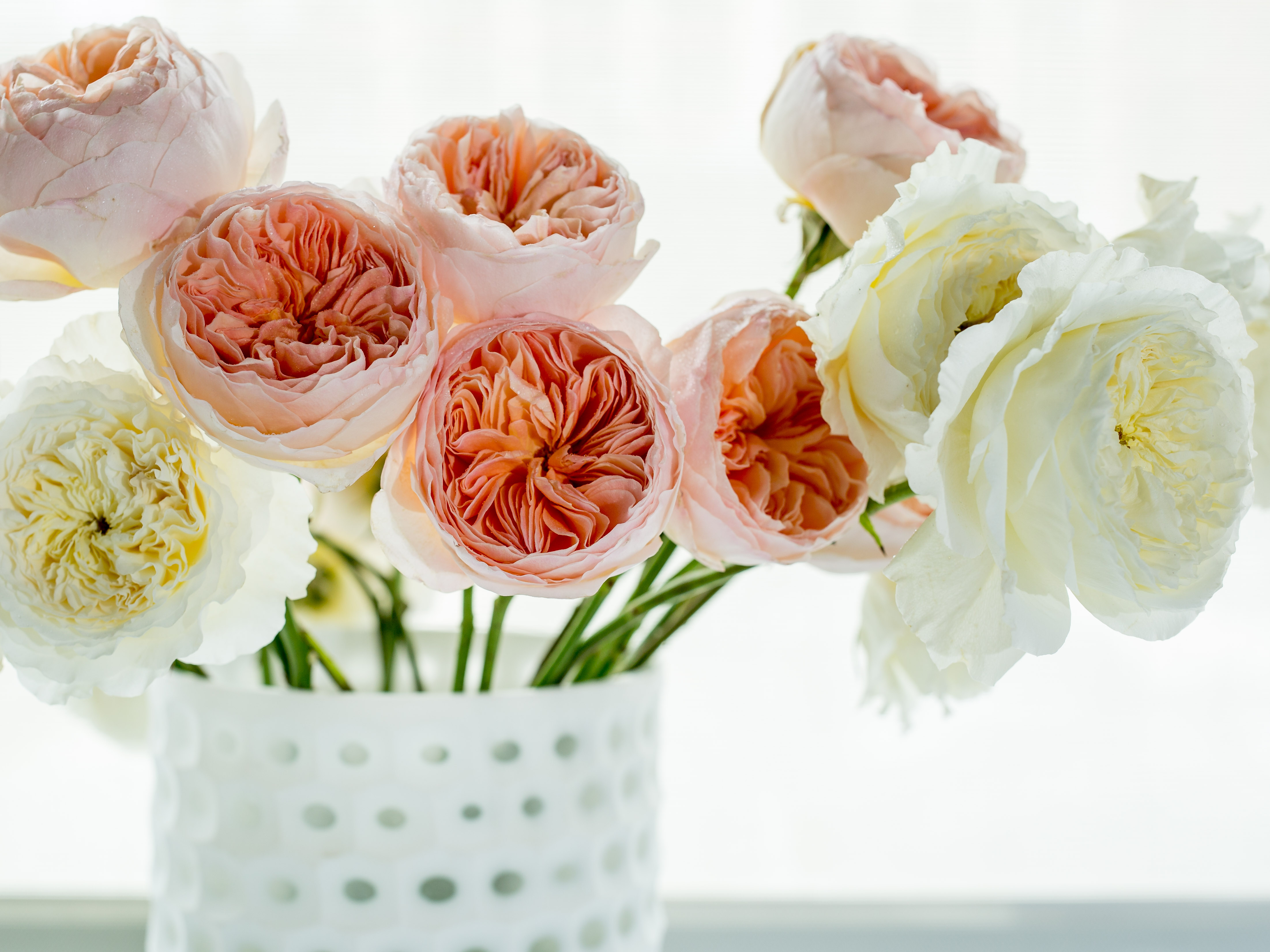 David Austin Roses
Well they really speak for themselves now don't they!! We are in love with David Austin roses, even though they are over twice the cost of traditional roses, they are too good to pass up! These roses bring the cheeriness of peony season to a rose. Is anything better than that? We think not!
When I first discovered David Austin roses, I immediately needed to find out more. So I began learning about their history. David Austin began as an amateur rose breeder 50 years ago with the dream of crossing old roses with the new. Little did he know, he would become one of the most celebrated rose breeders in the world. By 2009, his yellow climbing rose had won best rose in the world by over 41 national rose societies.
The coveted cut roses first entered the US in 2008. The roses were so rare and sought after that you could not find them anywhere. Luckily the company has slightly increased their production, and sell 150,000 cut roses per week to the global market. This is still a very limited quantity, so we feel lucky to get them whenever we can. You will be seeing some in your upcoming subscriptions!!