#CareerGoals
At The Table with Kristen
December 22, 2016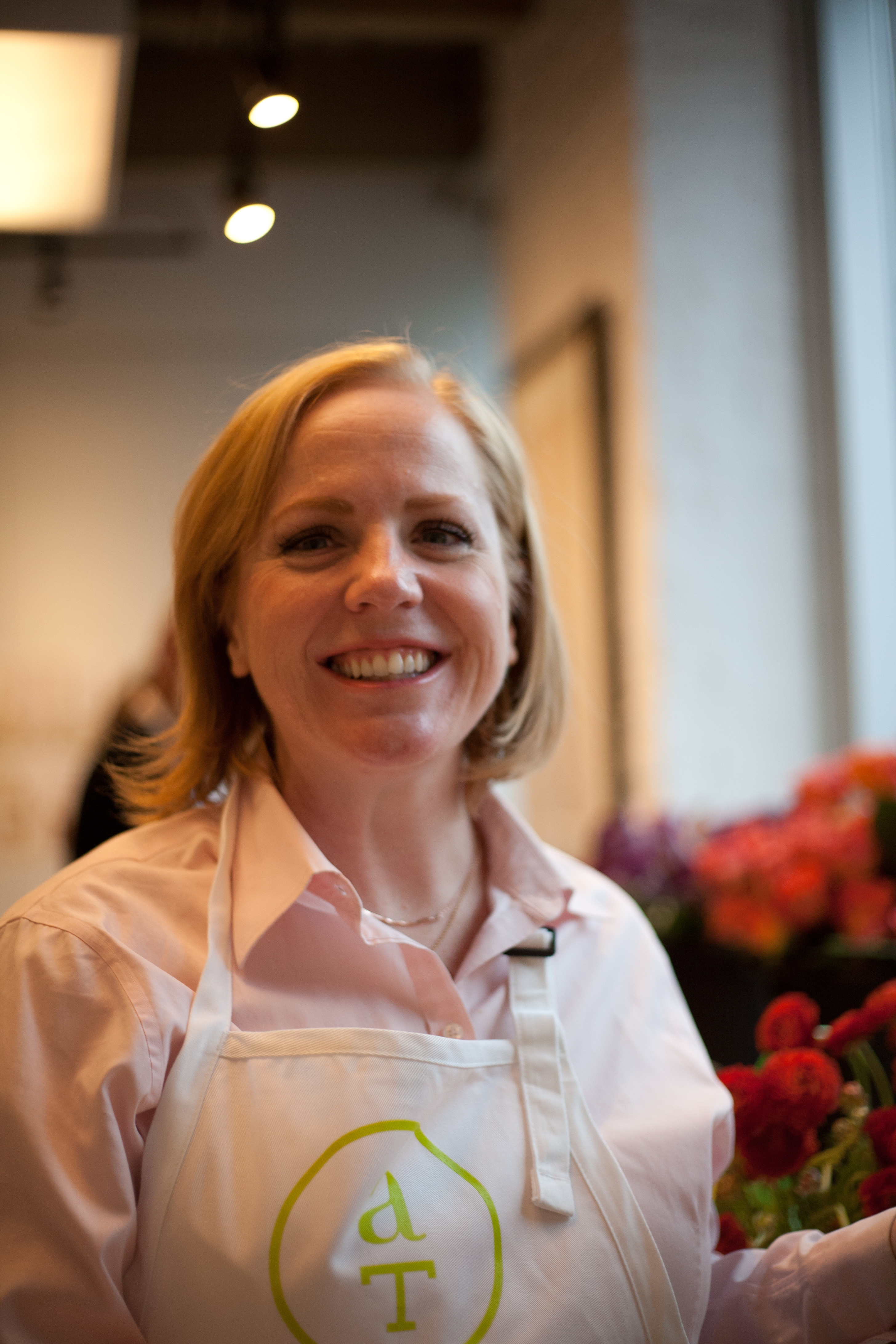 Meet Kristen, our event host out of Chicago! Below, she dishes on some of her favorite things, and the moment where she really felt like she was killing it as an event host. Check out one of her upcoming events and get some in-person flower inspiration!
First things first...why did you decide to join the Alice's Table Event Host program?
I worked out of an entrepreneur incubator in Chicago and everyone was buzzing about this woman named Alice and how smart her business model was. When I did my research and saw how strong the opportunity was - and that it involved flowers and a gorgeous lifestyle brand - I was beyond excited! I love that I have the ability to decide how much or how little time I want to dedicate to AT. As a mom of a nine year old, work/life balance is one of the most important factors I have to evaluate when looking at a career opportunity. And AT checks that box right out of the gate!
What's your #ATmoment?
Each event there is a moment where I feel like I've done or said something that's surprised even me! For example, I had a man that had attended an event with his girlfriend tell me that I did a good job and kept it interesting. That meant a lot because I figured he was probably the toughest audience to keep engaged. Or when I look around the room and see that everyone is really happy with their arrangements and that they are all so beautiful and SO different!
What would you tell someone who is thinking about joining AT and needs that extra boost?
Being an AT Host should be an easy "yes." It's a fantastic opportunity to own your own business and be a part of an emerging lifestyle brand. Starting your own business takes time and can feel overwhelming, but the AT team in Boston is 100% there to support you in your journey to building a successful, thriving AT business.
Favorite Flower?
Peonies
Cocktail of choice?
Agave Margarita on the Rocks with Salt
Spill, whats your best entertaining tip?
When my husband and I were engaged, he would pack my lunch for me every day and write a love note on a napkin. I saved every single note. For our wedding, I attached the notes to yarn and pinned the yarn around the outside of all of the tables at our reception. Throughout reception people would come around and read the different notes at the different tables. We've used this same idea with holiday cards from friends and family, artwork from kids over the year, family pictures, etc. It's a fun way to get people talking and reminiscing without cluttering up the table top.

Whats your favorite thing to do in Chicago?
A Cubs game for sure! Architectural boat cruise along the Chicago river. Run or walk along our lake front path - I've run all over the country and nothing beats our lake front path!

***

Learn more about our Alice's Table Host program here!