Flowers
Affordable Guest Room Flowers
September 21, 2016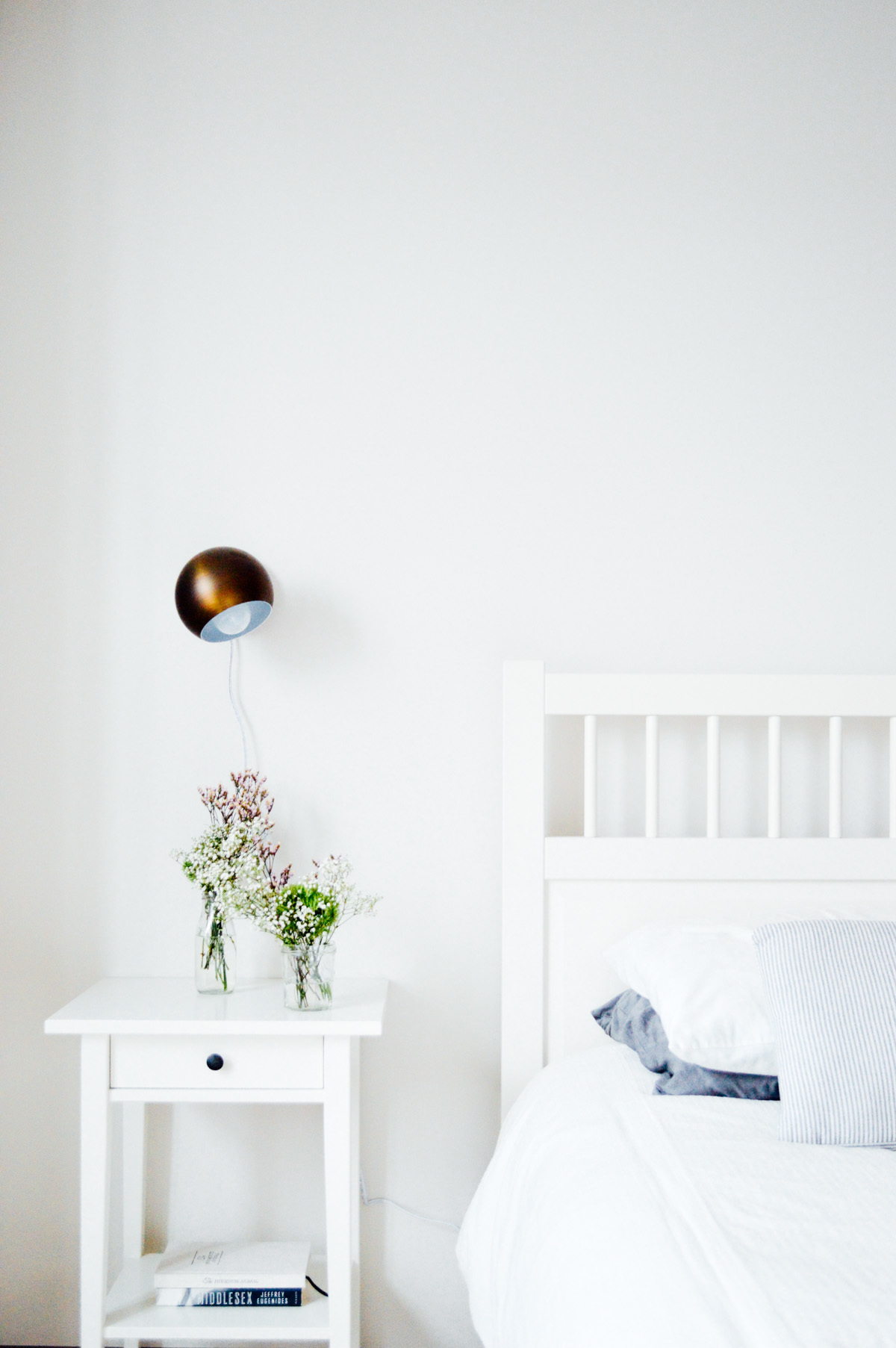 Let's set the scene, you've got guests coming this fall, you don't want to spend an extraordinary amount on sprucing up your guest room, but you want something to make it feel a little special. How about mini floral arrangements that you can whip up for less than $25? And I'm talking about five floral arrangements! All you need for these affordable guest room flowers is:
An assortment of small glass bottles or jars (I used canning jars, a vintage milk jug, an old jam jar, and a mason jar).
3 types of greens and/or small flowers.
A few minutes to run to your nearby grocery store to pick them up!
Finding Affordable Guest Room Flowers
I stopped by my local Whole Foods for the floral supplies, though I didn't have anything specific in mind when I arrived. I knew I wanted some lush greens and Baby's Breath - little did I know that Whole Foods would have an assortment of green Dianthus in stock! Yes - those little green balls are real and you can buy them at the grocery store! What a win.
In less than 10 minutes I had a handful of the Dianthus, Baby's Breath, and Kale Flowers for my assortment of super affordable guest room flowers. Rather than picking up one oversized arrangement for your guests, try sprinkling these mini floral arrangements around your guest room and guest bathroom.
Create your own mini floral arrangements
Ready to make your own floral arrangements now that you've got your fun guest room flowers on hand? Here's how I made mine:
You'll want to start by cutting your stems down so the flowers aren't toppling out of your small jars.
Separate the stems so that you can easily grab them as you go.
Start picking a few stems from each flower/greens pile (I'd suggest going with 3 different types of flowers or greens) and holding them up to see how they look.
Place them in one of your small glass jars with a little water, and cut down if necessary. I like to have each type of flower/greens at varying heights to create depth and volume - give it a go for your arrangements!
What types of flowers would you incorporate in your mini guest room floral arrangements?
Written by: Gabi Valladares of By Gabriella