AT in the News
The Work At Home Woman: Earn $150 – $600 Per Floral Event with Alice's Table
February 27, 2017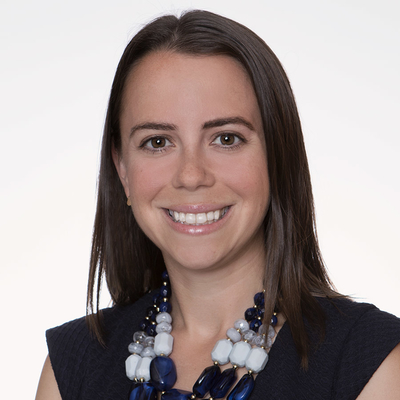 This article was originally published on The Work at Home Woman
Meg K. Wheeler works as a CPA and International Tax Consultant by day, but at night and on the weekends she uses her creative side and earns additional income by hosting floral events with Alice's Table.
Find out about this fun, creative, and lucrative business opportunity.
Tell us how you got involved with Alice's Table.
As a CPA and International Tax Consultant by day, I was looking for something to fill the creative gap in my life. I also wanted to learn a new skill and engage in an activity that was far outside of my comfort zone (flower arranging wasn't exactly my strong suit before I joined Alice's Table)! I have been so happy with this decision. Working with flowers and creating something beautiful is entirely different from what I do during my normal day-to-day, and I find it a relaxing complement to my fast-paced, intense day job.
How much do you earn annually or per event?
How much you earn depends on the number of attendees as well as the flower arrangement that you choose to teach. Small events are nice because they have a more intimate feeling and you can spend more time with each attendee, but larger events are great to maximize your return on your time. Compensation per event can be anywhere from approx. $150 – $600, with the average event (for me) running around $250-$300.
What did you do before joining Alice's Table?
I continue to work as a CPA and an International Tax Consultant while working as an Alice's Table Event Exec. Working as an AT event host works well with my professional career because it can be done on my own time (holding events as my schedule allows) and can be ramped up or slowed down as needed.
What makes Alice's Table different from other direct sales companies?
I don't have any personal experience working with other direct sales companies, but what I do love about Alice's Table is that you have the opportunity to design your own business. While AT establishes guidelines and processes for running a successful AT event, there is a lot of room to personalize the events and structure your business in the way that works best for you. The AT team is always there to support you and your business, but they are not overly meddlesome and do not micromanage your business.
How many hours do you work a week and how much time is spent outside your home office?
Each event typically runs for 2 hours plus 30-60 minutes for set-up and 30 minutes after for clean-up. Between scheduling, marketing, and planning for the event, including picking up the flowers and vases and prepping the flowers, I typically put in 3-4 hours before the event as well. The nice thing about the AT model is that you can work as many or as few events as you want – so if I have a busy month (outside of Alice's Table), I will make sure not to overschedule events. Whereas in other months when my schedule is more flexible, I plan to take on more events.
What do you love about the direct sales model?
The best thing about being an AT Exec is meeting new people and sharing a new skill with them. A lot of the women who attend AT events are nervous because they have never arranged flowers before or believe they have a "black thumb," so I tell a lot of my attendees that if I can do this, they can do it too. After all, I'm an accountant by trade and had never worked with flowers before joining Alice's Table. Once I share with them the secret that flower arranging is really about a very simple formula, flower arranging is much more approachable.
What are the startup costs to get involved with Alice's Table?
There is an upfront financial commitment ($699) to become an AT Exec. This initial commitment covers the majority of the supplies you need to get started and host an event for up to 20 people, including aprons, clippers, buckets, etc., as well as a comprehensive training course with the AT team. After the initial commitment is paid, AT earns a commission based on a percentage of revenues for each event. There are no additional ongoing fees that otherwise have to be paid; AT's success is tied to your success and the success of your events which aligns the partnership nicely.
What advice would you give to someone who is considering this home business opportunity?
Whether you are looking for something as your primary job or a complement to your "day job," it's important to know what you want to get out of the experience. Are you primarily looking for additional income, or are you looking to fill a gap in your life (as I was when I was feeling a creativity gap)?
Another important consideration is how you work best: Are you the type of person who needs a set routine or workspace to stay on task, or do you work well with flexibility and the ability to work on your own schedule? Also, what are some of the challenges you think you might face in a new business opportunity and are you prepared to face those? What are you willing to do to overcome those challenges (and is that worth it in the end for you)?
While you can't anticipate exactly what it will be like to work as an AT host, I highly recommend thinking through these considerations, talking to current AT hosts, and also people who know you well and know what you will like and not like.
Last, I would think through the logistics of each event from beginning to end (so from soliciting new clients to thanking them after the event). Do you have any time or geographic locations that may limit your ability to be successful? For example, do you live close to the flower market where you will need to pick up flowers? Do you have availability on weeknights and weekends, which are the typical times events are held? Thinking through how you will handle potential logistical challenges will save you a lot of headaches down the road.