DIY
Spring Cleaning: 3 Ways to Declutter & Destress for Spring
April 3, 2019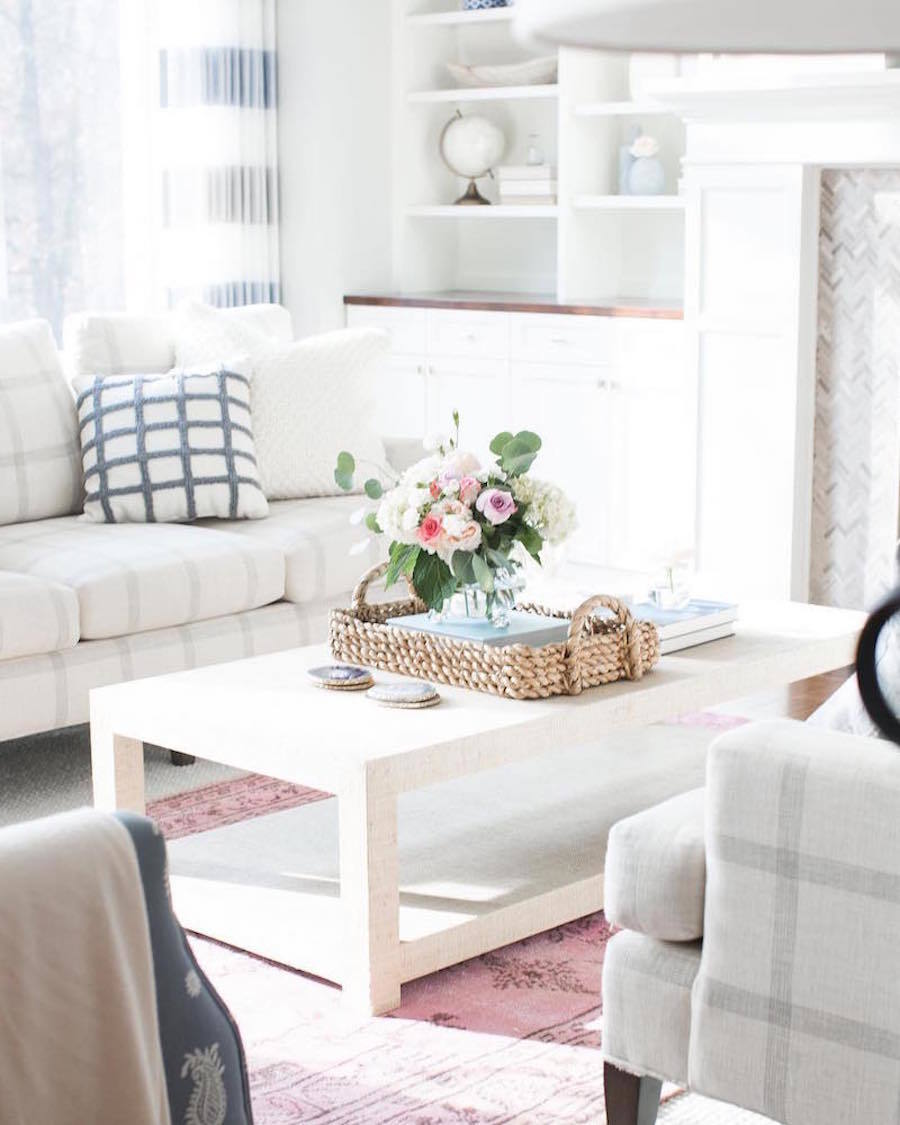 If you're anything like us, physical clutter creates mental clutter, and let's be honest, who has time for that? We're talking about those things that wake you up at 3 a.m. and lead to less productive days and late nights.
There's only 92 days, 55 hours and 17 seconds of spring, so when it comes to decluttering we're looking for solutions that will save us time navigating the chaos, and instead let us spend it outside soaking up sun with a glass of rose in hand. So, we've collected our go-to guidelines to let you say farewell to the mess and hello to a clutter (and stress) free spring!
1.Organize Your Digital Life
Trust us, when it comes to "unplugging" we'll be the first to admit that it's a struggle - what if you don't catch that casserole recipe on Pinterest or Chip and Joanna's latest house remodel? And while we can agree that these are non-negotiables, we do know that constant pings and never ending emails aren't going to bring any sort of zen to your life.
Big changes, can start small - declutter your inbox from those useless spam emails. We're not saying this digital clean-up has to be painful, turn your digital detox, into a girl's night (we all have those friends with "20,000" emails in their inboxes). Spend twenty minutes unsubscribing and deleting useless junk and then cheers to a good ol' round of spring cleaning.
2.Bring The Outside Inside
No spring to-do list would be complete without some sort of flower-powered addition. In the spirit of unplugging and heading out on a girl's night, treat your gals to a unique night out experience: a flower arranging workshop.
We've never heard anyone complain about flowers, and we guarantee that a fresh bunch on your kitchen counter will bring some much needed vitamin D inside, for those days when walking from your car to the office is your outdoor time. Plus, forget trends, learning the art of flower arranging never goes out of style so you won't have to worry about the hems and haws when it comes to setting a date.
3. Love It or Lose It
Our Founder, Alice is known for encouraging the mindset that sometimes you need to slow down to speed up. In any profession, there are those sluggish systems and blah methods, that weigh you down and sink you deep into creative and productive ruts.
We could write lists (and long ones at that!) of the systems we've improved in the past year. Everything from website upgrades, to simply having fresh flowers on our desks regularly. Take time to figure out what's serving you and what's really just not. Like we said, less time spent coping with clutter-filled lives, means more time soaking what it really means to rose all day.