DIY
Cure Your Winter Blues with These Beautiful DIY's
January 9, 2019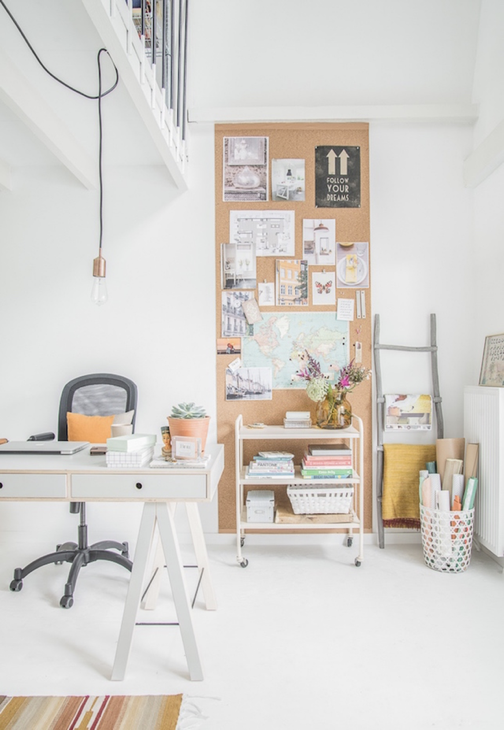 When we find ourselves cooped up inside with a minor plight of cabin fever, we always look towards those pastimes that can help us forget the restlessness that the winter months love to supply. While we're never going to argue that using the cold weather to catch up on the latest buzz-filled show (The Crown isn't about to watch itself) or some much needed couch-time (farewell, endless entertaining) isn't a good idea, there's one other way to pass the time that's fun, creative, and won't make you leave your house: DIY projects.

We've taken inspiration from some of our favorite crafty babes around the web for these amazingly simple and easy projects to try your hand at this winter.
Find Your Daily #Inspo
We'd love to think that our new year's resolutions will just be magically granted, however the truth is that it takes a lot of dedication and a touch of new year's inspiration to get our feet on the ground running. If a chilly night in comes knocking and you're looking to unplug, try your hand at a mood board. Perfect for any busy ladies who work from home, you can easily spruce up your workspace with your favorite memories and mementos to help kick start a shiny new year.
New Year, New Notebook
And if we're on the subject of spiffy-ing up the office, we couldn't not include these flower-powered notebooks for any girlboss on the go. If you're anything like us, we have lists upon lists, and post-its on post-its. So here's to hoping that a fun new place to jot down anything on our minds will keep us in the zone and counting down days until spring comes knocking.
Cozy Up
With Gal-entine's day just around the corner, we're dreaming of easy DIY's to gift to anyone on our love-list. These heart-print blankets by one of our favorite crafty ladies, A Beautiful Mess completely meet the mark. Pick a festive shade for each of your gals pals and pair with a bottle of wine for a cozy night in when the ladies in your life need it most.
Paper Poppies
There's nothing we love more than a DIY project that we actually will want to keep around beyond just one season. While they may involve a tad more commitment than your typical Pinterest project, these paper poppies are not only beautiful, but actually look like the real deal. If you're ready to take on this floral undertaking, we say go big or go home. Craft a beautiful bouquet in a variety of ombre shades to have a maintenance-free flower arrangement that wipes away any winter blues.