AT in the News
House Beautiful: Here's How You Can Turn Your Love of Flowers Into a Lucrative Side Hustle
March 13, 2017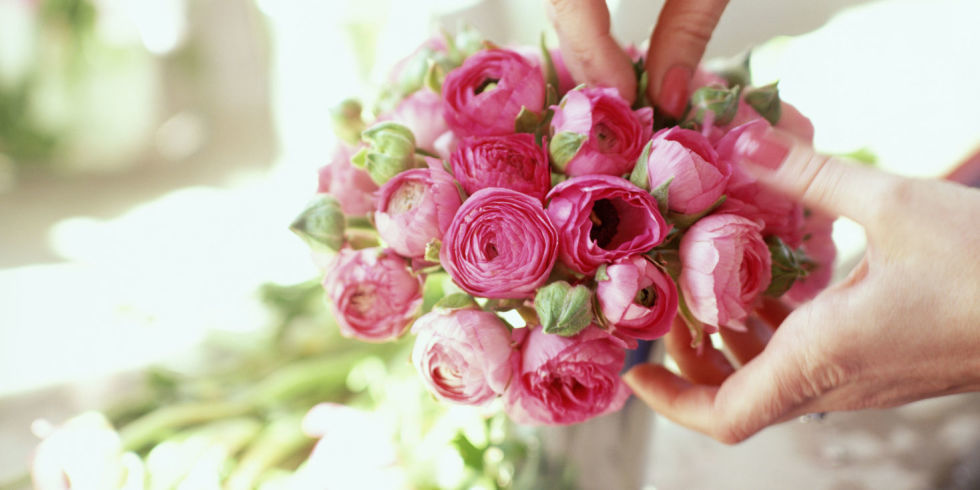 It's like being an Avon sales rep, but with flowers!
This post originally appeared on House Beautiful.
Have you ever dreamed of opening your own flower shop? The desire to turn your passion for flowers into a profitable venture is no silly dream—in fact, it's now easier than ever to turn your floral arranging skills into a money-making side gig.

Alice's Table is a new online platform and community that provides women with the tools and knowledge they need to launch their own flexible flower arranging businesses. Through their exec program, women can host their own floral events and workshops, and grow their clientele.
Similar to becoming an Avon sales rep or Pampered Chef consultant, when you become an "event exec" for Alice's Table, you get the tools and support you need to launch your small business. For $699, each exec receives a starter kit, which includes all the materials you need for a 20-person private or public event, including aprons, clippers, buckets, and watering cans, along with lifetime access to the training platform, which teaches you floral and event planning skills through teaching modules and training calls.
The company's website claims execs can make an average of $455 to $1,365 per event depending on the number of attendees. "We handle all of the payment processing, customer support, platform access, and more for your business," an explainer on the site reads. "In return, you take home 70 percent commission on ticket sales before the cost of flowers. On average, supplies cost $22 per person, per event—your earning potential is huge!"
Founder Alice Rossiter wanted to give women the chance to launch their own flexible careers and businesses after seeing her mom do it. "The most important inspiration for me is my mom," Alice says. "She started her own business from nothing while she was raising two little kids."
Currently, Alice's Table hosts public flower arranging events like "Blooms and Macarons" and "Sunflowers and Springtime Spritzers" in Boston, Providence, Chicago, Austin, San Diego, San Luis Obispo, and San Francisco. The company can put together exclusive events for companies and private groups, too.
Whether you have already have a 9-5 job or you're just looking for a simple way to make some extra cash, this would be a fun way to get the girls together regularly—and make some money while you're at it.