New York Fashion Week: Floral Trends
September 15, 2016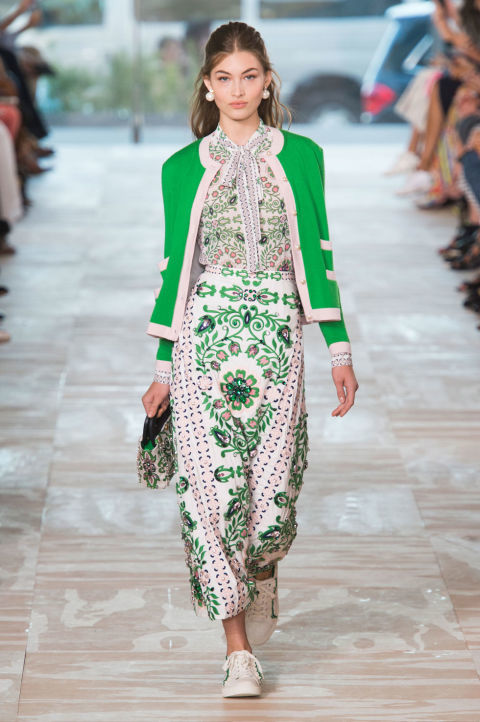 If your Instagram feed is anything like ours, this week its been flooded with images of bloggers, trend-setters, and designers alike, attending New York Fashion Week. While you may not associate floral prints with fall fashion, there is never a bad time to add this timeless design to your wardrobe. Plus with winter on its way, we have all the more reason to look forward Spring 2017, and we couldn't be more excited!
Tory Burch
Tory Burch never fails to take florals to the next level. Her newest collection features vibrant hues of green and orange, paired with an effortless boho meets city-chic look. Her collection also includes an array of shoes with matching floral patterns.
Club Monacco
One of the best parts of Club Monacco's Spring 2017 collection is that it's available in stores now. Featuring romantic and darker hues, this collection is a great way to add florals to your wardrobe that can easily transition into the fall season.
Michael Kors
Michael Kors' almost appeared to be an ode to the electric colors and blossoming patterns of the 1960's and 1970's. From jackets to swimsuits, this collection featured some of his best floral designs yet!
Altuzarra
Altuzarra's collection focused on pieces that are "joyous, flirty, and fun". We love the creative use of springtime blooms, paired with the unexpected use of lemons and other fruits.