Five Centerpieces For Your Spring Table
May 14, 2016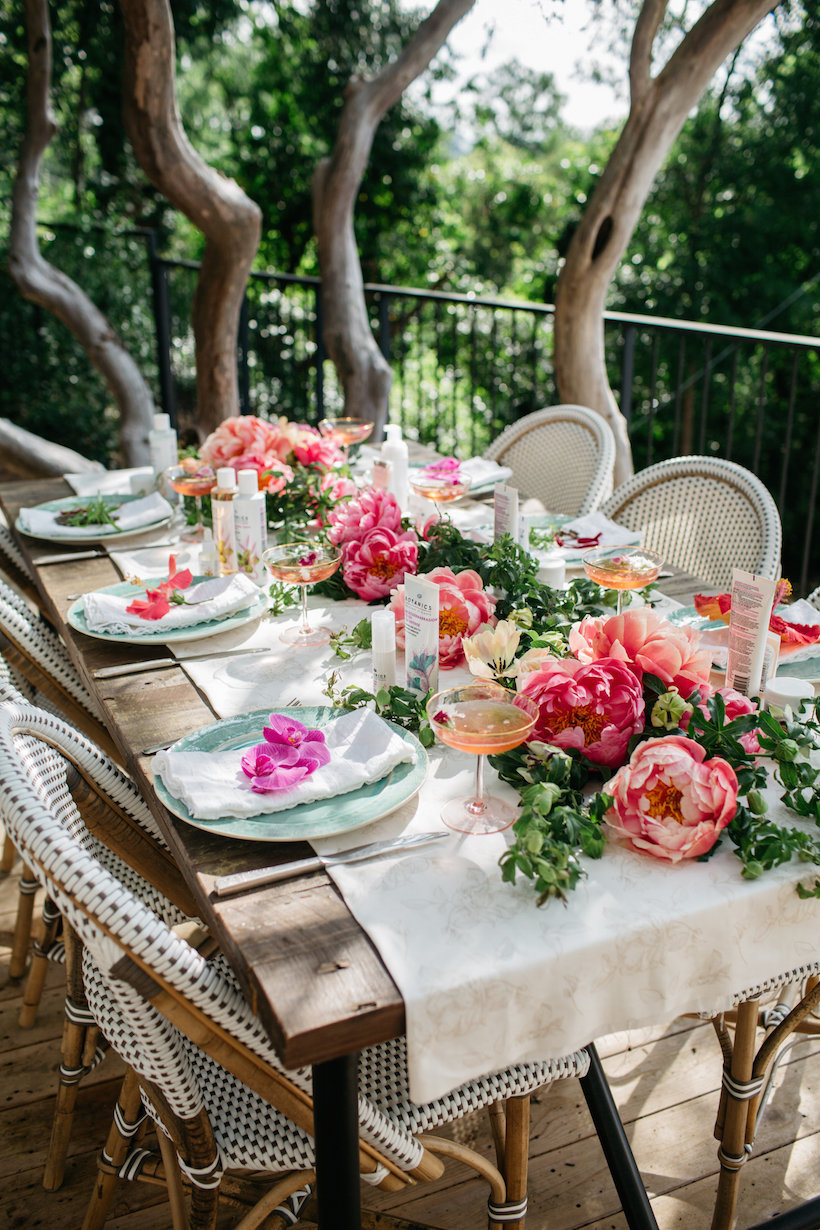 No table is set without fresh flowers! There are countless ways to arrange flowers in your home, but one of our favorite ways is to wow guests is at the table. Whether you choose to brighten the room with pink peonies or add a rustic finish to your outdoor BBQ, our favorite spring centerpieces are the perfect inspiration.
Pretty Peonies

Spring is the perfect time for outdoor parties. If you're looking for a foolproof centerpiece, opt for a low floral arrangement that spreads throughout your entire table. Simply spread your peonies over a few yards of floral fabric and compliment with green accents.
Flowers and Fruit

Make your arragement extra springy by adding thin slices of lemons or limes to your vase. A trick to keep your slices upright; try using two vases of varying sizes, placing one inside the other. Place your slices in the thin space between the two vases and add bright flowers for a pop of color!
Painted Mason Jars

No matter what season, mason jars are a perfect go-to vase. They're inexpensive and easy to store, plus you can buy them in bulk and arrange them together for a larger centerpiece. For spring, simply spray paint or paint your mason jar a mint, blush or cream color and add flowers of your choice.
Tip: Let your guests take home a mason jar as a gift!
Ginger Jar Vases

Ginger jars are great for just about anything! They come in all shapes and sizes and can be used as decoration or as beautiful vase. Fill your ginger jar with hydrangeas or peonies for a statement centerpiece at your next event!
Watering Can Vase

We love the idea of nontraditional vases you can use in your home or outdoors. Simply fill a gardening can, teapot, or pail with rustic flowers for a fun and creative spring centerpiece.