DIY Flower Crowns
May 23, 2016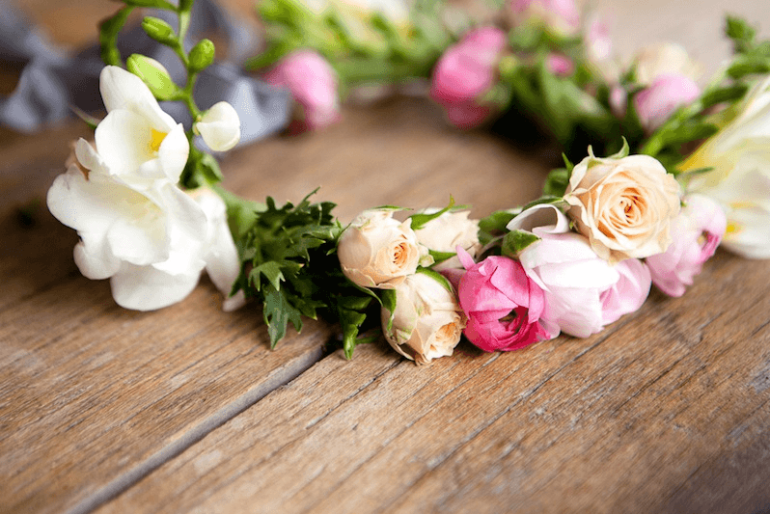 Flowers crowns are everywhere we turn these days and we're in love with how cute and festive they are! Instead of purchasing one, we have simple steps to making your own Memorial Day flower crown to kick off summer!
Supplies:
- Floral wire
- Waterproof floral tape
- Fresh flowers
- Scissors
Step One:
Make a circle out of floral wire and secure edges together with your waterproof floral tape. You want to use a thick wire to make sure that it can hold the weight of the flowers. Be sure to measure the circle around your head before you get started!
Step Two:
Pick red, white, and blue flower and trim them down so they have a 1-inch stem. To make your flower crown festive for Memorial Day, we suggest using blue delphinium, white spray roses, white lisianthus, red mini carnations, and english ivy.
Step Three:
Using your tape, tape the stems to the wire circle. Continue taping the flowers on top of one another, working your way around the flower crown.
If you want to create a delicate looking crown, use less, more delicate flowers. For a fuller crown, completely fill your wire circle with flowers.
After you have attached the flowers, weave the ivy between the flowers and secure with wire.